Halkbank and Ziraat Bankkart confronted each other for the first time since the playoff finals of the Turkish Men's Volleyball Championship back in May.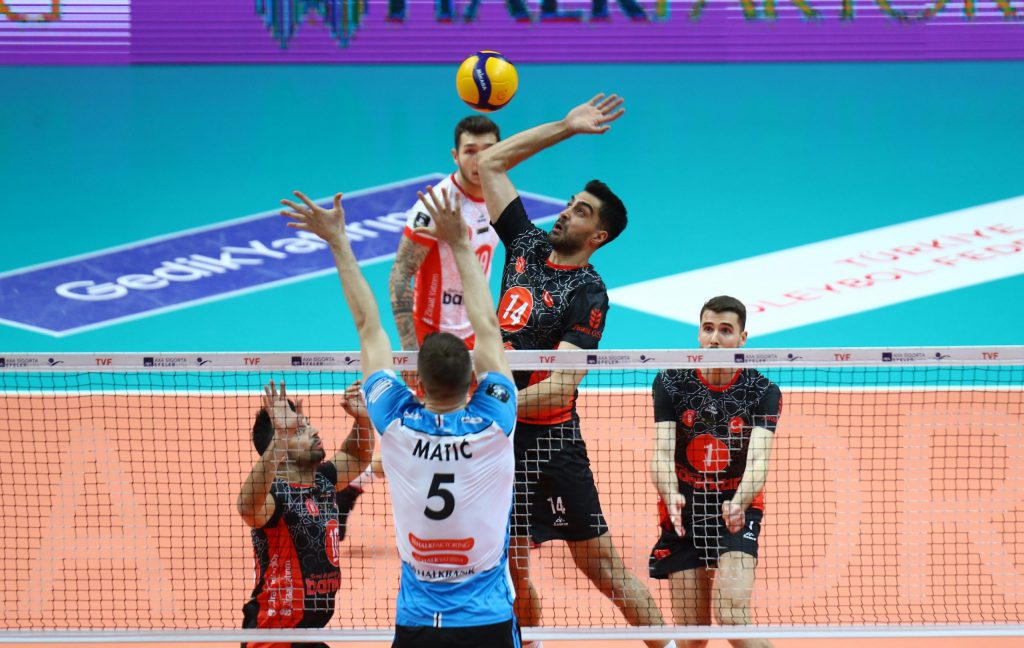 The first encounter between the two strongest teams in the 2022-23 AXA Sigorta Efeler Ligi had the same outcome as in the last playoff finals. Ziraat prevailed over Halkbank 3-1 in Round 10, beating the big rivals from Ankara for the fourth successive time, following the sweep of the series for the Turkish title in 2021-22. Even though their CEV Champions League campaign is rather disappointing thus far (0-2) the one in the national championship consists of eight wins in a row (9-1 record). Furthermore, the team commanded by young coach (39 years) Mustafa Kavaz broke Halkbank's invincibility (the only team with a perfect record entering Round 10) in the Efeler Ligi in front of the huge number of rival fans (4,000) and leveled with them in the win-loss balance.
Today, Ziraat was led by Dutchman Wouter ter Maat (25 points) and Bulgarian Martin Atanasov (78% attack; 14/18). Another Dutchman was notable in the match – Nimir Abdel-Aziz. He tallied 22 points on the losing side, including as many as 7 aces!
2022-23 AXA Sigorta Efeler Ligi – regular season, Round 10: