Eczacıbaşı Dynavit kept knocking down obstacles one by one this season.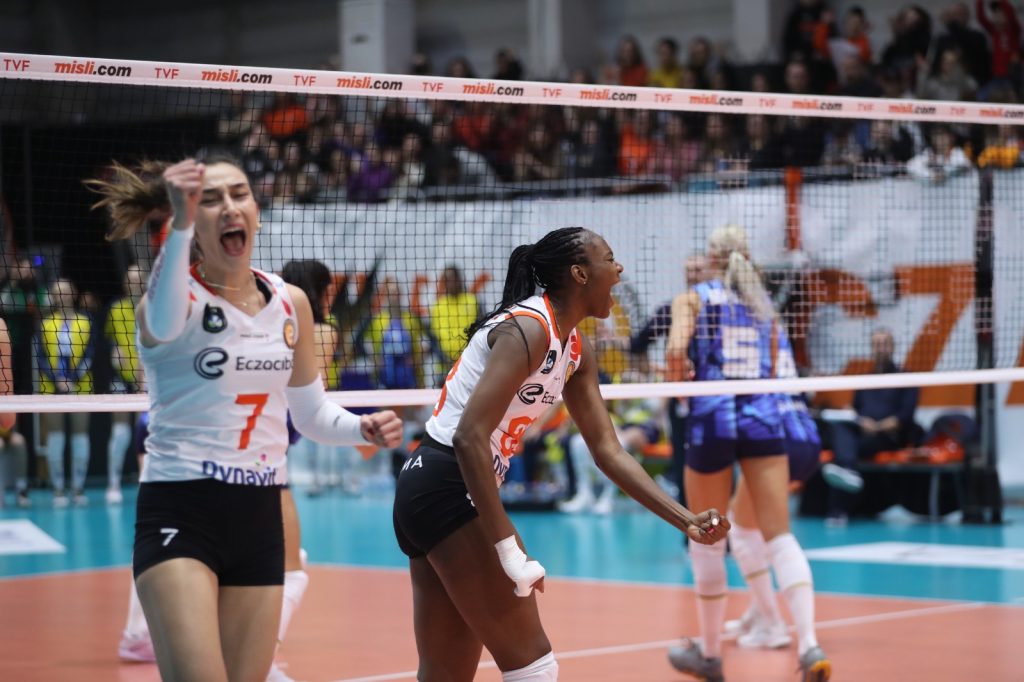 Eczacıbaşı Dynavit gave Fenerbahçe Opet no chance in the Round 14 derby of the 2022–23 Misli.com Sultanlar Ligi. The crisis at Fenerbahçe under Zoran Terzić worsened after a clear 3-0 defeat to the "Tigers" (partially, 25-18, 25-13, 25-19), who confirmed their league record of 14-0 and no defeats in any competition this season. For Fenerbahçe, it was the third setback in the last five games (two in the CEV Champions League, one in the national league), after which they failed to move up from fourth to third place in the standings.
Serb Tijana Bošković led Eczacıbaşı to victory with 17 points. Russian Anna Lazareva scored 12 for the "Yellow Angels".
2022-23 Misli.com Sultanlar Ligi, regular season, Round 14: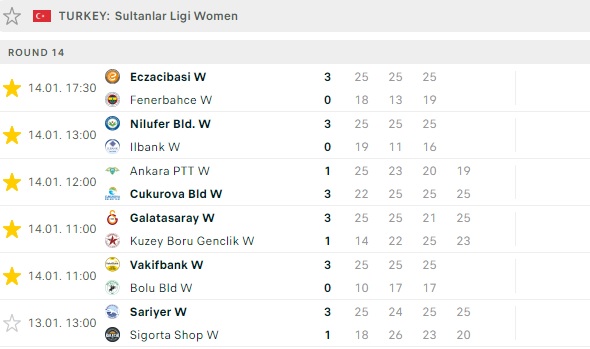 January 15:
Aydın B.Şehir Bld. – Türk Hava Yolları