The 21st round of the Turkish Women's Volleyball League, Sultanlar Ligi, came to a close with match between Fenerbahçe Opet and Kuzeyboru.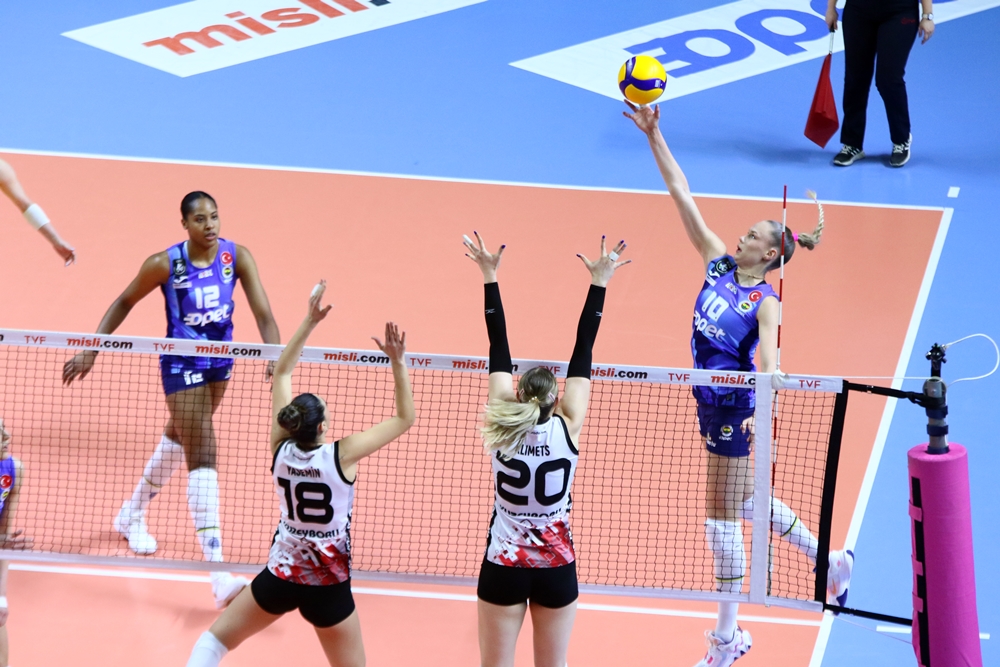 Fenerbahçe Opet emerge victorious with a 3-0 win over Kuzeyboru. Fenerbahçe dominated the game from the start, and their win was well-deserved. Arina Fedorovtseva was the top scorer of the match, amassing an impressive 20 points with an 80% attack success rate, three aces, and one block.
Despite the defeat, Kuzeyboru put up a good fight, with Hanna Klimets being their most effective player, scoring 10 points with a 43% success rate in attack.
Round 21
Fenerbahçe Opet vs Kuzeyboru 3-0 (25-15, 25-18, 25-14)
ECZACIBAŞI DYNAVİT (62)
VAKIFBANK (53)
FENERBAHÇE OPET (51)
TÜRK HAVA YOLLARI (42)
GALATASARAY HDI SİGORTA (42)
NİLÜFER BLD. (31)
ÇUKUROVA BLD. ADANA DEMİRSPOR (29)
AYDIN B.ŞEHİR BLD. (29)
SARIYER BLD. (26)
KUZEYBORU (27)
PTT (20)
SİGORTA SHOP (15)
BOLU BLD. (10)
İLBANK (0)