In the fourth match of the AXA Sigorta Efeler League playoff finals, Halkbank emerged victorious by defeating Ziraat Bankkart 3-1 (25-23, 25-20, 19-25, 25-16), bringing the series to a 2-2.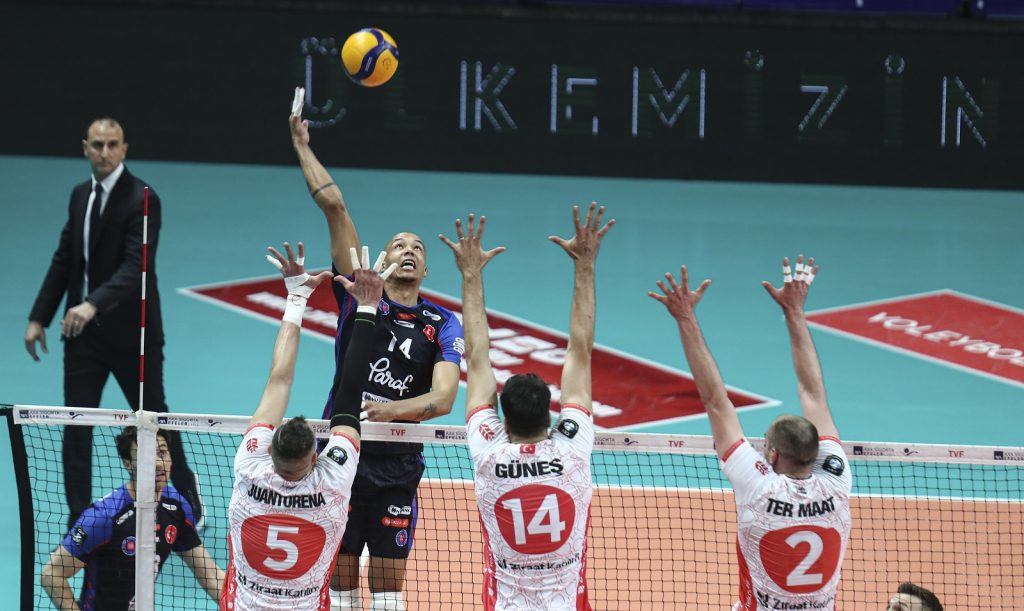 In the victorious team, Thomas Jaeschke delivered an exceptional performance, tallying 19 points with an attack success rate of 48%. His impressive contribution included 3 aces and 1 block. Nimir Abdel Aziz also played a crucial role, adding 17 points to the team's total. He exhibited a remarkable attack efficiency of 56% and contributed 1 ace and 1 block point. On the opposing side, Wouter ter Maat of Ziraat stood out as the match's top scorer, amassing an impressive 26 points. His attacking prowess shone through with a remarkable success rate of 67%. Additionally, he recorded 1 ace and 1 block. Martin Atanasov provided a solid contribution of 11 points, while Osmany Juantorena added 10 points to the losing side's tally.
The fifth and final match of the AXA Sigorta Efeler League Playoff Final Series is scheduled to take place on Monday, May 15th at the TVF Başkent Volleyball Hall. The playoff final series is played in a best-of-five format.
AXA Sigorta Efeler Ligi – Playoff Finals – Game 1
Halkbank vs Ziraat Bankkart 3-1 (25-15, 25-16, 23-25, 26-24)
AXA Sigorta Efeler Ligi – Playoff Finals – Game 2
Ziraat Bankkart vs Halkbank 3-0 (26-24, 30-28, 25-20)
AXA Sigorta Efeler Ligi – Playoff Finals – Game 3
Halkbank vs Ziraat Bankkart 1-3 (14-25, 23-25, 25-22, 16-25)
AXA Sigorta Efeler Ligi – Playoff Finals – Game 4
Ziraat Bankkart vs Halkbank 1-3 (23-25, 20-25, 25-19, 16-25) – (Series 2-2)