On the second day of the South American Club Championship, Dentil Praia Clube, the host team, emerged victorious against the Peruvian club Regatas Lima, securing their place in the final phase of the tournament. Regatas Lima, an eight-time champion of the Peruvian league, made their debut at the Dentil Arena but were unable to overcome the strong performance of Dentil Praia Clube. The match ended with a score of 3-1 (25-14, 24-26, 25-14, 25-10) in favor of the Brazilian team.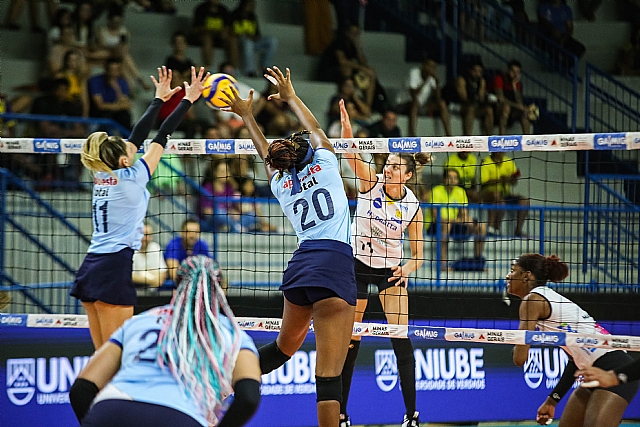 Earlier in the day, Gerdau Minas celebrated a victory over SESI Bauru in a closely contested game between Brazilian teams. Gerdau Minas emerged triumphant in straight sets with scores of 25-22, 25-22, 25-23.
In the first match of the day, Olympic secured a triumph against Juan Ferreira from Uruguay. The Bolivian team showcased their strength and resilience, winning the match 3-1 (25-14, 25-13, 19-25, 25-13) and keeping their hopes alive in the competition.
The third and final day of the group stage will feature exciting matchups. Olympic (BOL) will face SESI Bauru (BRA), Regatas Lima (PER) will take on Boston College (CHI), and Gerdau Minas (BRA) will encounter Juan Ferreira (URU) at the Dentil Arena in Uberlândia.