The 8th round of the Turkish AXA Sigorta Efeler Ligi concluded yesterday, marked by a series of expected wins from the favored teams, leaving no room for upsets. The highlight of this round was the anticipated clash in Izmir between Arkas Spor and Fenerbahçe Parolapara. Contrary to expectations of a closely contested match, Fenerbahçe secured a decisive victory in three straight sets.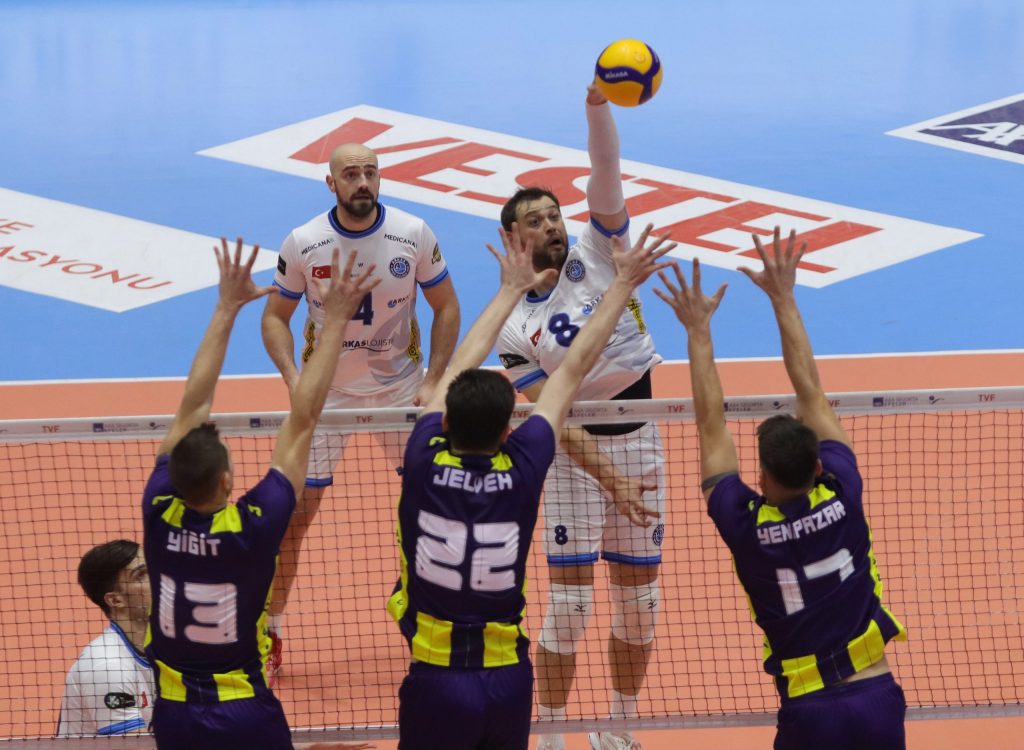 Dick Kooy emerged as the standout player of the match, leading the scoring with an impressive 17 points, including a 59% attack success rate, 1 block, and 3 aces. On the other side, George (György) Grozer put up a valiant effort for Arkas, scoring 15 points with a 50% attack success rate, 1 block, and 2 aces.
Other matches in the league also saw dominant performances. Brand Group Alanya Bld. overcame Develi Bld. with a 3-1 victory (25-21, 17-25, 25-20, 25-21). Galatasaray HDI Sigorta proved too strong for Türşad, winning 3-0 (25-12, 25-22, 25-19), and Rams Global Cizre Bld. also secured a 3-0 win against Hatay BBSK (25-14, 25-19, 25-23).
In a more closely fought contest, Kuşgöz İzmir Vinç Akkuş Bld. fell to Bursa BBSK in a five-set thriller, ending 2-3 (23-25, 25-18, 28-26, 18-25, 11-15). Bigadiç Bld. faced a tough match against Halkbank, losing 0-3 (20-25, 27-29, 13-25). Ziraat Bankkart defeated Spor Toto in straight sets 3-0 (25-16, 25-13, 25-21).
AXA Sigorta Efeler Ligi – Round 8
Brand Group Alanya Bld. vs. Develi Bld. 3-1 (25-21, 17-25, 25-20, 25-21)
Galatasaray HDI Sigorta vs. Türşad 3-0 (25-12, 25-22, 25-19)
Rams Global Cizre Bld. vs. Hatay BBSK 3-0 (25-14, 25-19, 25-23)
Kuşgöz İzmir Vinç Akkuş Bld. vs. Bursa BBSK 2-3 (23-25, 25-18, 28-26, 18-25, 11-15)
Bigadiç Bld. vs. Halkbank 0-3 (20-25, 27-29, 13-25)
Arkas Spor vs. Fenerbahçe Parolapara 0-3 (17-25, 26-28, 19-25)
Ziraat Bankkart vs. Spor Toto 3-0 (25-16, 25-13, 25-21)