Savino Del Bene Scandicci were not hospitable to Igor Gorgonzola Novara in Round 12 of the 2021/22 Italian Women's Volleyball Championship.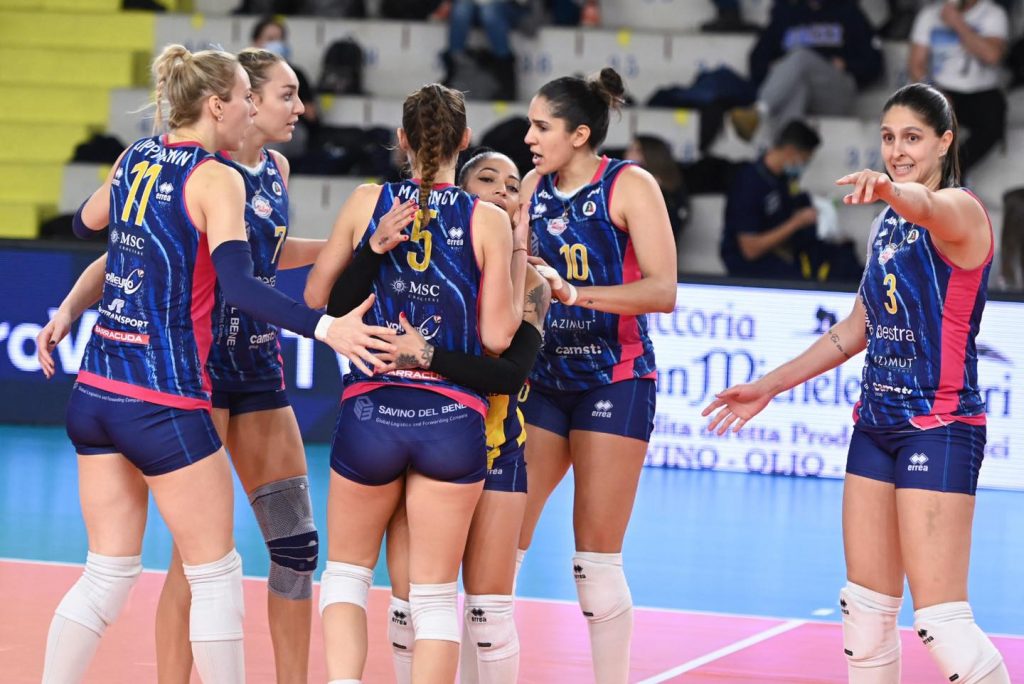 Scandicci put an end to the huge winning streak of Novara, which consisted of 10 games (eight games in the league), wrecking them in Round 12 of the 2021/22 Serie A1. The encounter was labeled as the big match given that Novara are vice-champions and current vice leaders, while Scandicci are fourth-placed in the charts.
Brazilian Natália Pereira top-scored the winning side with 15 points. Her compatriot Ana Beatriz Corrêa 'Bia' made four blocks and Dominican Brenda Castillo 82% reception (17 digs, one error, 76% perfect).
2021/22 Serie A1 – regular season, Round 12:
November 10
Reale Mutua Fenera Chieri – Prosecco Doc Imoco Volley Conegliano 0-3 (22-25, 22-25, 22-25)