Dentil/Praia Clube are the winners of the 2021 Brazilian Women's Volleyball Super Cup.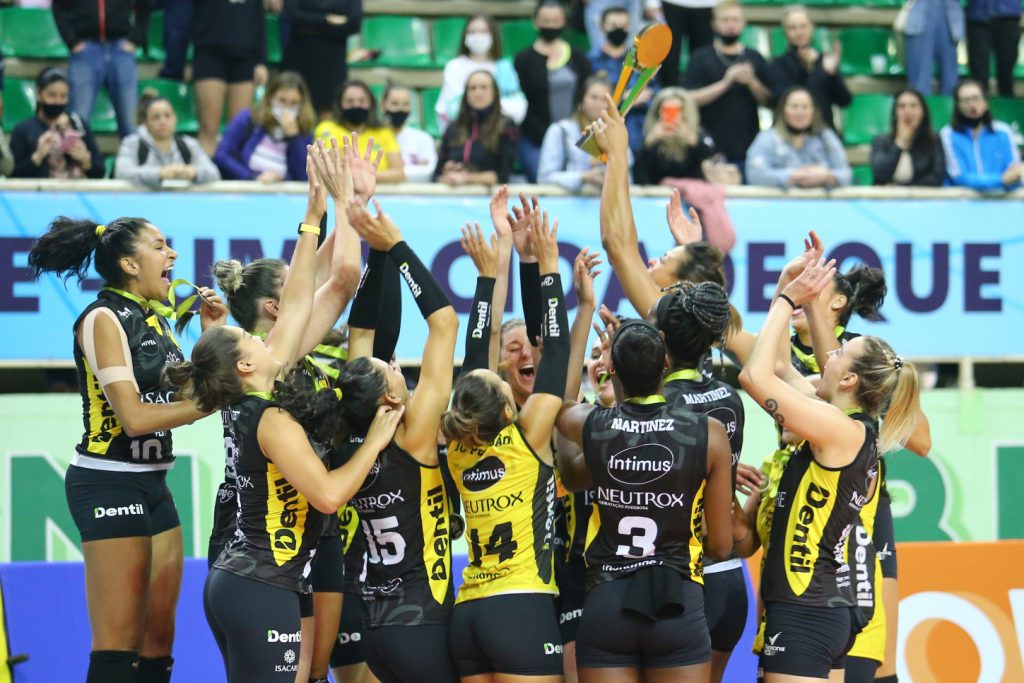 For the fourth time in a row, Dentil/Praia Clube took the country's women's Super Cup (Supercopa). The team from Uberlândia beat national champions Itambé/Minas 3-0 (25-16, 25-18, 25-20) in the city of Brusque.
At the beginning of the season, Nicola Negro's team cannot find the rhythm at all. Just a week ago, Minas were swept by the same rivals in the match for the state (Minas Gerais) championship title, 3-0, in Belo Horizonte.
Dutch international from Praia, Anne Buijs, was the highest scorer of the encounter for the 2021 Super Cup with 16 points.