Sada Cruzeiro beat Fiat/Gerdau/Minas in a two-turnaround game and took the lead in the 2021/22 Brazilian Men's Volleyball Championship final.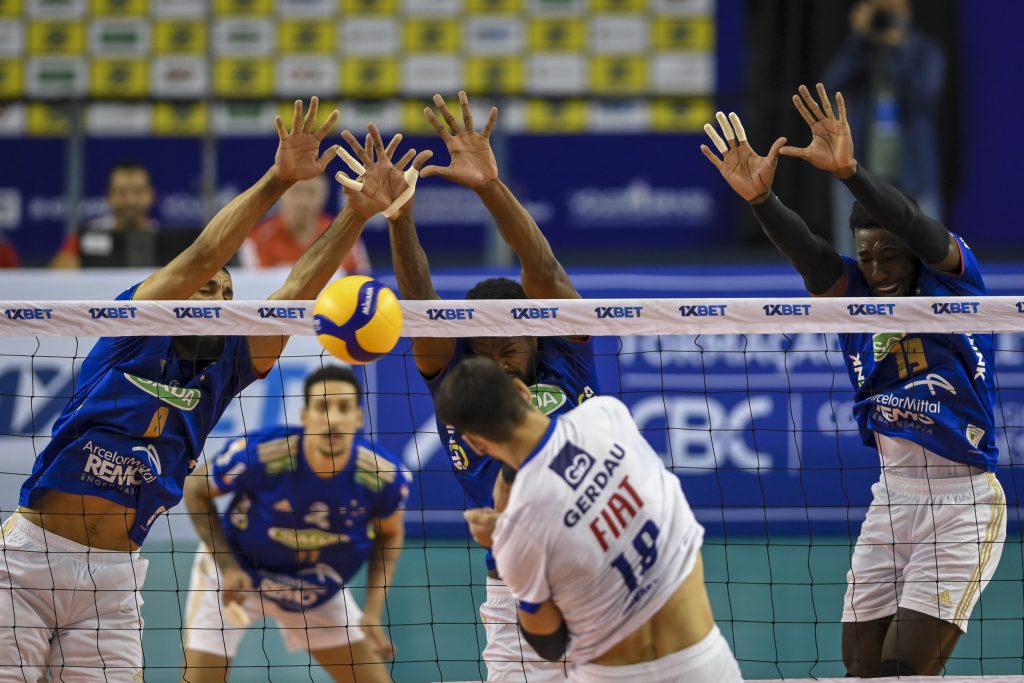 In a memorable confrontation at the start of the 2021/22 Superliga Masculina 1XBET playoff finals, decided in the details, No.2 Cruzeiro beat No.1 Minas 3-2 and is one victory away from the title.
Hosts Cruzeiro (changed home ground from Contagem to Betim because the competition regulations only allow the final to be held in venues with a minimum capacity of 5,000 seats) took the lead by winning the first set. Minas reacted and turned the game around by taking the second and third sets. But the team coached by Filipe Ferraz managed to push it to the tie-break with a convincing win in the fourth set. In the tie-break, Wallace Souza shone, just like throughout the whole match (25 points), leading the way of Cruzeiro to victory. Henrique Honorato top-scored Minas with 19 points. Kelvi Souza set up 4 blocks.
Minas will host the next match in the series at a location yet to be determined as the finalists have the right to choose where they'll play as hosts in the finals (as long as it fits the regulations for capacity).
2021/22 Superliga Masculina 1XBET – playoff finals, Game 1:
Sada Cruzeiro – Fiat/Gerdau/Minas 3-2 (26-24, 21-25, 15-25, 25-22, 15-11)