The 32nd edition of the Women's European Volleyball Championship is set to start tomorrow in four countries.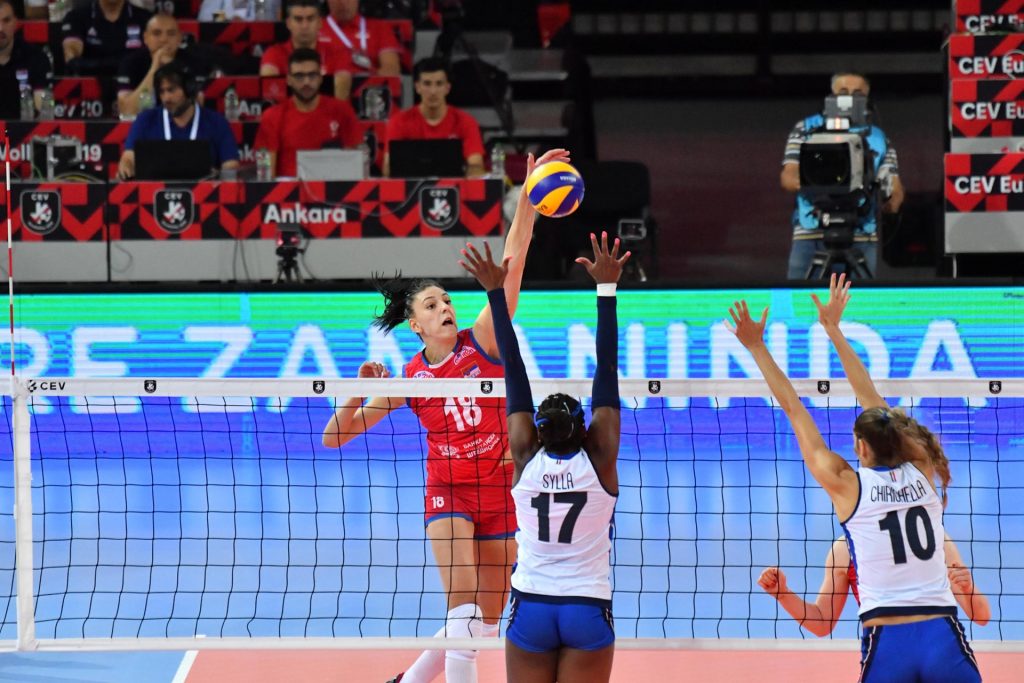 Serbia, Bulgaria, Croatia and Romania will host the EuroVolley 2021 group stage.
Let's start with the POOL A, where we have two teams that played in Tokyo, the Olympic bronze medalist Serbia and the Russian girls who have competed under the flag of the Russian Olympic Committee.
These two teams are aiming for the top places in Pool A and every other result will be a huge surprise.
POOL A (Belgrade): France, Serbia, Russia, Azerbaijan, Belgium, Bosnia & Herzegovina
POOL B will definitely bring a lot of excitement for the fans as we will have several interesting clashes throughout the group stage battles.
Poland and Germany have a small advantage compared to other teams to take one of the first two spots in POOL B. These games will be played in Plovdiv, Bulgaria, therefore the host team will also have a huge chance to create a good result.
POOL B (Plovdiv): Bulgaria, Greece, Spain, Germany, Czech Republic, Poland
Italy are the absolute favorite for taking the top spot in Zadar, while the other national teams have even chances for reaching place 2 in POOL C. Of course, Croatia have prepared well and there is no doubt they will try to take advantage of their home court.
POOL C (Zadar): Belarus, Croatia, Italy, Slovakia, Switzerland, Hungary
Turkey and the Netherlands will battle for two first places in POOL D and every other result will also be a huge surprise. Romania, as the host team, will try to make some surprises but they are underdogs even though they will be playing on the home court.
POOL D (Cluj-Napoca): Turkey, Romania, Netherlands, Sweden, Ukraine, Finland
We are going to watch the first two games of EuroVolley tomorrow:
Bulgaria – Greece 19:30 CET
Romania – Turkey 19:30 CET