Poland is getting closer and closer to qualifying for the playoffs of the 2021 CEV Women's Volleyball European Championship.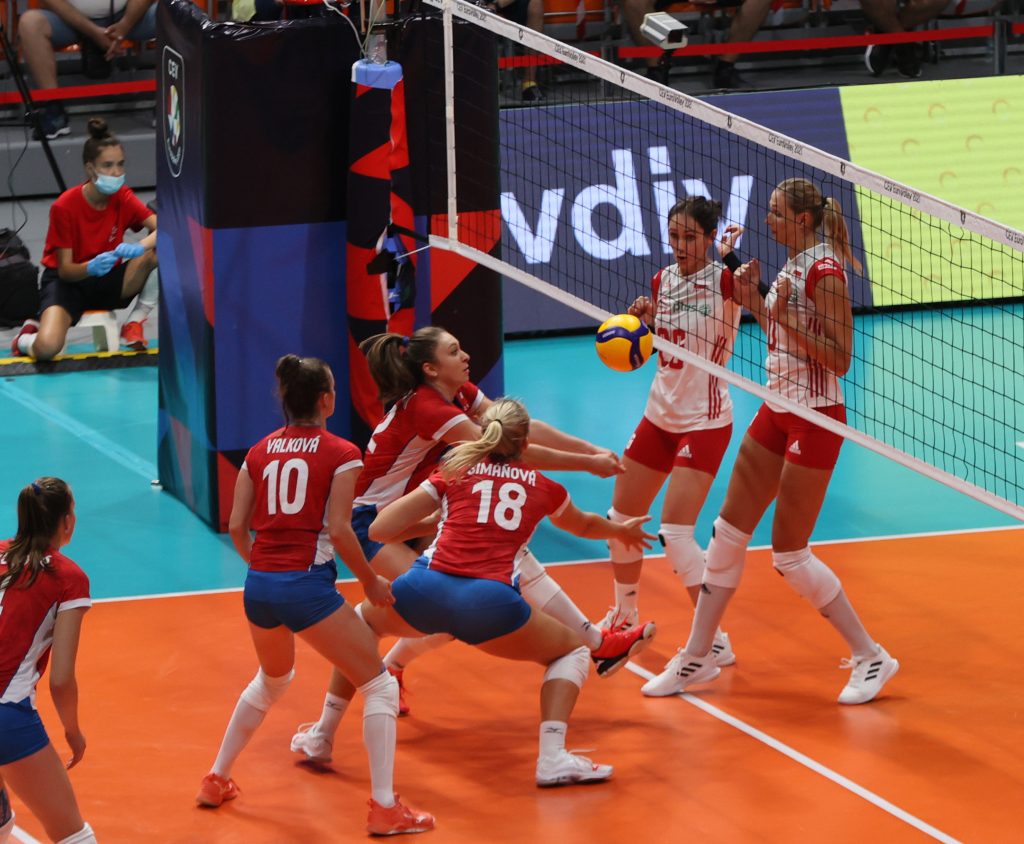 Poland kept its invincibility at the CEV Women's EuroVolley 2021 by beating the Czech Republic in Pool B in Plovdiv (Bulgaria). The decision of Poland's head coach Jacek Nawrocki to put in Malwina Smarzek to the opposite hitter's position instead of Magdalena Stysiak from the start of the match turned out to be wrong. She wasn't effective enough, which was one of the main reasons Czechs took the first set today. However, Stysiak's entrance to the court changed things to better for Poles, who won 3-1 and are at three wins in as many games. Stysiak scored 24 points, while Klaudia Alagierska set up five blocks on the winning side. Michaela Mlejnková top-scored Czech Republic with 17 points.
After losing both games from the start of the tournament, Ukraine achieved its first victory. In Pool D, in Cluj-Napoca (Romania), it beat Finland in four sets. An experienced opposite hitter Olesia Rykhliuk led the winners with 20 points, while Krystyna Niemtseva made 70 % reception (10 digs, one error, 30 % excellent). Piia Korhonen scored 15 points for winless Finland. Anna Czakan had 4 blocks.
Women's CEV EuroVolley 2021 – results of August 21:
Pool A
Azerbaijan – Bosnia and Herzegovina 0-3 (14-25, 23-25, 17-25)
France – Serbia 0-3 (14-25, 13-25, 16-25)
Pool B
Czech Republic – Poland 1-3 (25-20, 15-25, 21-25, 18-25)
Bulgaria – Spain 3-0 (25-12, 25-19, 25-21)
Pool C
Belarus – Croatia 0-3 (19-25, 23-25, 15-25)
Hungary – Switzerland 2-3 (25-22, 23-25, 27-29, 25-23, 11-15)
Pool D
Finland – Ukraine 1-3 (19-25, 23-25, 28-26, 22-25)
Romania – Sweden 0-3 (21-25, 17-25, 16-25)