Sweden staged the first-class surprise in the eighth-finals of the 2021 CEV Women's Volleyball European Championship by eliminating Bulgaria.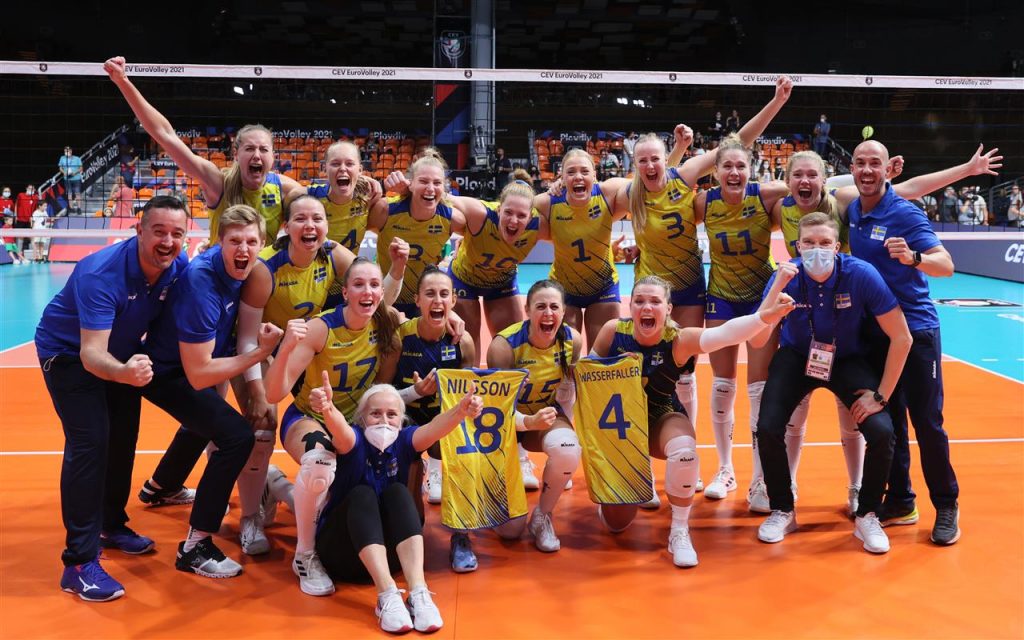 The Swedish ladies (fourth-placed in Pool D) won a super-exciting thriller in the eighth-finals of the CEV Women's EuroVolley 2021 against the co-host Bulgaria (No.1 in Pool B) that had five sets and lasted for more than two and a half hours.
After confidently taking the opening set 25-12 in front of 3,000 fans in Plovdiv, it seemed the team from the Balkans will march into the quarter-finals with ease. However, suddenly everything fell into place for Sweden, who turned the match around but succumbed in the fourth set, and again by a huge margin (25-14). The Scandinavian ladies rejected two match points of their rival in the tie-break before converting their own second (19-17).
Isabelle Haak top-scored Sweden with 26 points (38 % attack). The ball went on her in the attack for as many as 61 times. Her sister Anna set up four blocks. Bulgaria had five players in double digits on the scoresheet, led by Elitsa Vasileva (17 points). Hristina Vuchkova was superb on the net, making eight blocks.
The 1/8 finals of the CEV Women's EuroVolley 2021:
August 28 (Saturday):
Netherlands – Germany 3-1 (25-22, 23-25, 25-19, 25-23)
Bulgaria – Sweden 3-2 (25-12, 21-25, 22-25, 25-14, 17-19)
August 29 (Sunday):
Turkey– Czech Republic
Serbia – Hungary
Croatia – France
Poland – Ukraine
August 30 (Monday):
Italy – Belgium
Russia – Belarus