The Italian female volleyball player Paola Egonu added the eighth MVP award to her collection.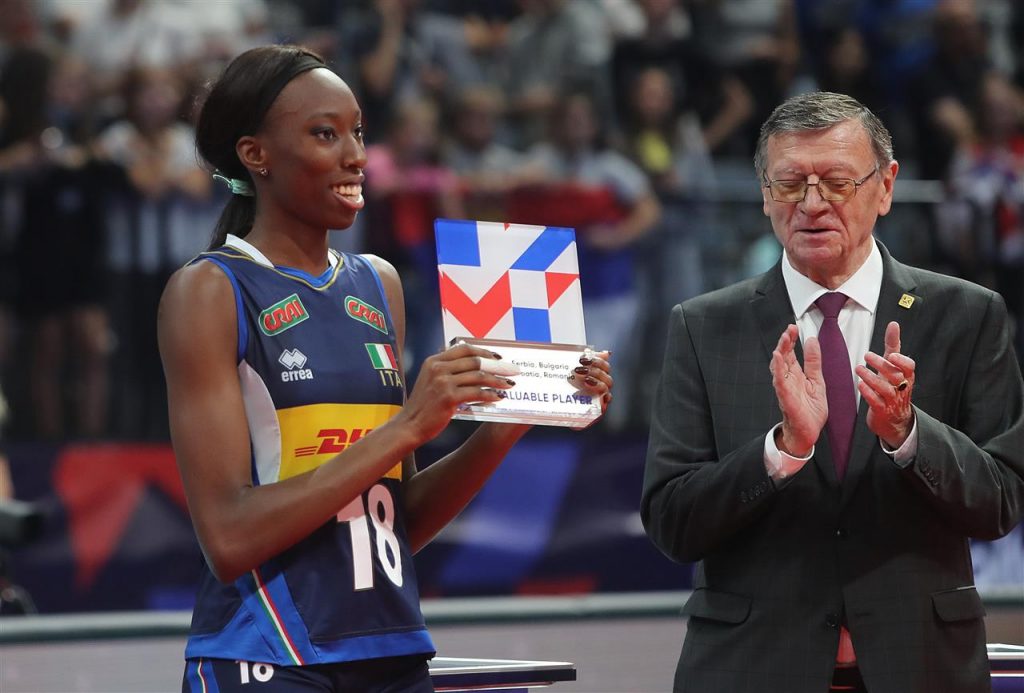 Egonu is the best player in the 2021 CEV Women's Volleyball European Championship. The Italy National Team opposite hitter received recognition after the end of the final against Serbia in which she and her teammates won the gold medal. The MVP award for Egonu interrupted a streak of her 'archrival' Tijana Bošković. The Serbian opposite hitter was elected the best player in the tournament in 2017 and 2019.
This is Egonu's eighth MVP award, which is a huge number given that she is still at the beginning of her professional career – she is only 22 years old! Some of the notable ones are the two in the CEV Champions League, the one in the Club World Championship… Actually, she has collected as many as 25 individual awards overall so far.