The new season in the second-tier European volleyball club competition, the CEV Cup, started with the men's competition first.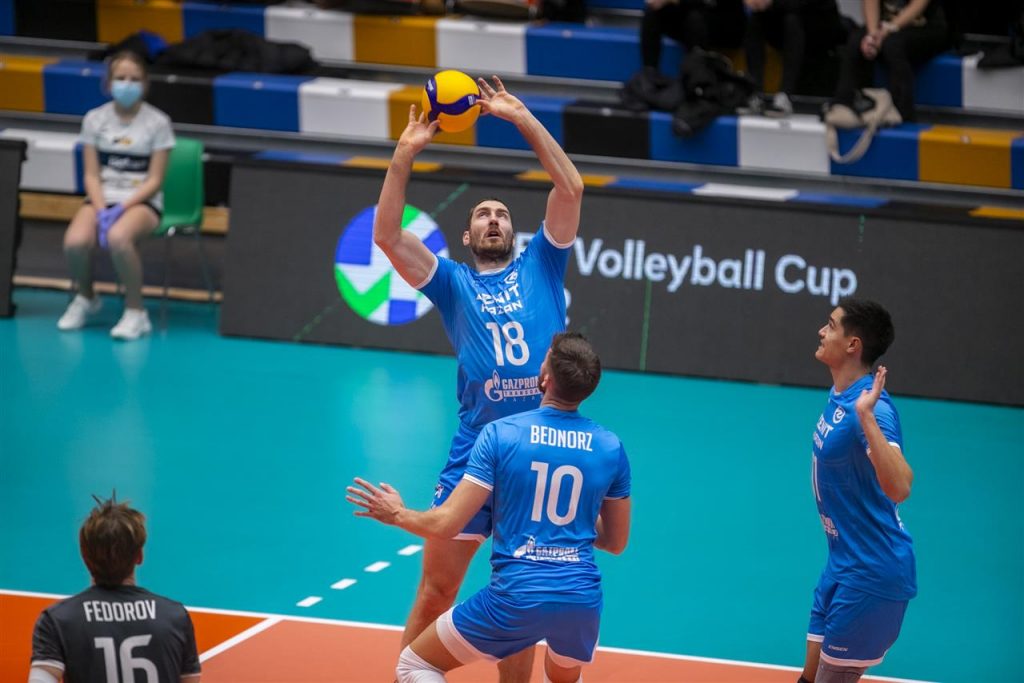 On the road in Estonia, Zenit Kazan beat Bigbank Tartu 3-1 in the first match of the Qualification Round (1/32 finals) of the Men's CEV Volleyball Cup 2022. The Russian giants have been members of the CEV Champions League for 14 years in a row, but the fifth place in the last national championship deprived them of the place in the most prestigious club tournament in Europe. Today, Zenit played in the CEV Cup for the first time since the 2004/05 season, being led to the victory by the Pole Bartosz Bedonrz (17 points), who returned to the squad after a two-match absence due to illness. Artem Volvich set up four blocks. The rematch is also scheduled in Tartu, already tomorrow.
In earlier seasons, the win of Germany's SWD powervolleys Düren over five-time consecutive Belarusian champions Shakhtior Soligorsk would be considered an upset. However, given that powervolleys are currently vice-leaders of Bundesliga, their 3-0 victory today is not such a stunner. Shakhtior joined the CEV Cup after the elimination from the Champions League qualifier (lost to Bulgaria's Hebar Pazardzhik in the 2nd Round on aggregate). Tobias Brand top-scored the winning side with 21 points. Because Shakhtior have renounced their right of playing at home at the request of powervolleys, the second leg will also take place in Düren, and that tomorrow.
Men's CEV Volleyball Cup 2022 – Qualification Round, 1st leg (today's matches):