Tours VB showed that their performance and win over Perkinelmer Leo Shoes Modena in the first leg of the 1/8 finals of the 2022 CEV Men's Volleyball Cup weren't a coincidence.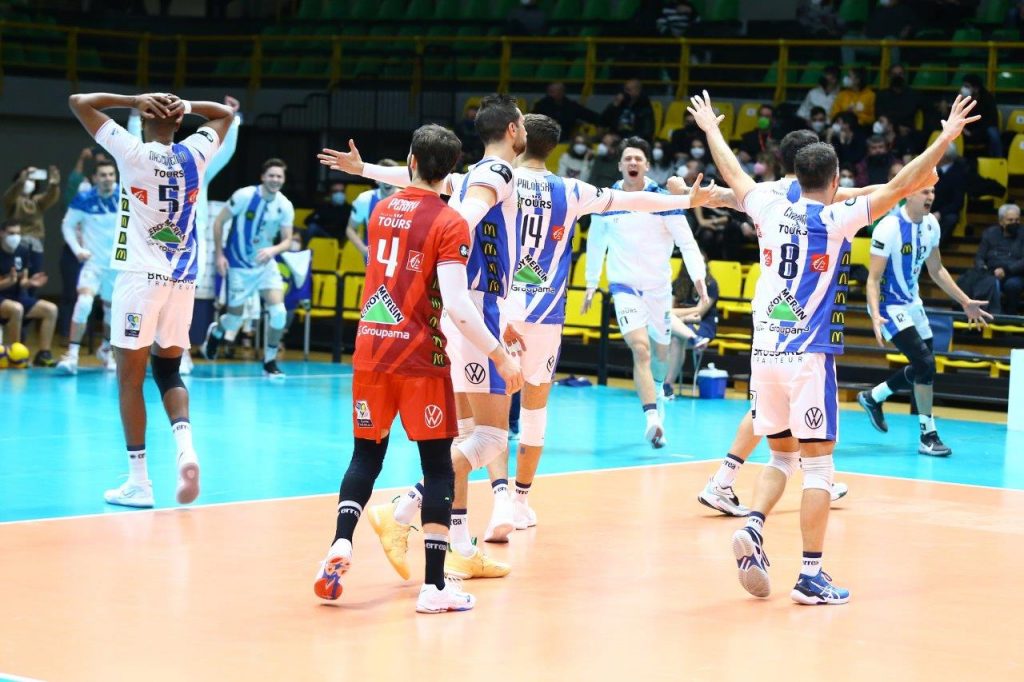 In the rematch of the 1/8 finals of the CEV Volleyball Cup 2022 | Men, France's Tours took two sets against Modena on Italian soil, which was enough to see themselves qualified to the quarter-finals given they won 3-1 in the first leg. Thus, the 'Dream Team' from SuperLega got eliminated from two competitions in just three days (Italian Cup and CEV Cup). The third set which brought Tours an advancement to Top-8 was quite a memorable one, lasting 41 minutes. The Ligue A side took it by converting the 10th set ball! Modena managed to win the match 3-2, but in vain. Kévin Tillie led Tours today with 18 points in three sets after which he sat on the bench. The winning side was top-scored by the Dutchman Nimir Abdel-Aziz (24 points).
Monza are out, but the remaining Italian club in the competition, Vero Volley Monza, stormed past Turkey's SK Ankara (Spor Toto), taking both encounters in straight sets.
CEV Volleyball Cup 2022 | Men – 1/8 finals (today's matches):