Allianz Milano eliminated Cucine Lube Civitanova in the quarter-finals of the 2021/22 Italian Men's Volleyball Cup and advanced to the Final Four for the first time ever.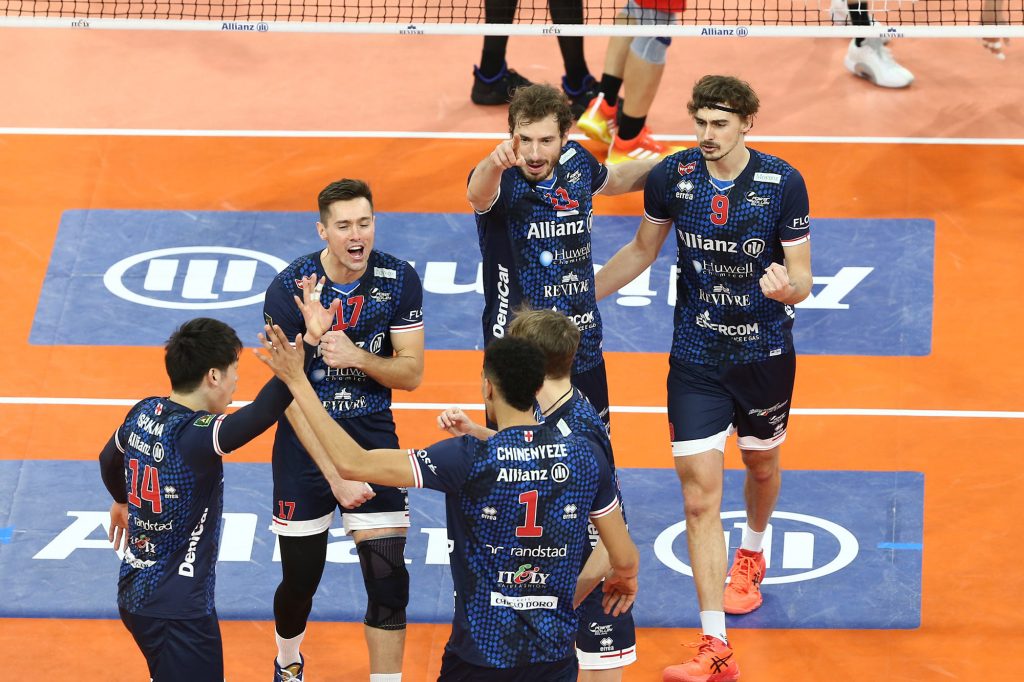 Milano achieve a historic result in the Del Monte Coppa Italia SuperLega. Beating the champions of the last two editions and finalists of the last 5 editions, Lube, on the road 3-1, the team commanded by Roberto Piazza qualified to the Final Four (March 5-6 in Casalecchio di Reno) for the first time ever. It was a surprising result, but not too surprising given that Lube played without Juantorena, Kovář, and Anzani.  American Thomas Jaeschke top-scored Milano with 18 points. The Frenchman Barthélémy Chinenyeze set up 5 blocks and made a 77% attack (10/13).
This doesn't conclude upsets in the Italian Cup tonight as Gas Sales Bluenergy Piacenza eliminated Leo Shoes PerkinElmer Modena whose 10-game winning streak in domestic competitions came to an end. Piacenza returned to the Final Four after 5 years.
Itas Trentino gave no chance to Vero Volley Monza to do what Milano and Piacenza have done before that and earned themselves a straight-set triumph.
2021/22 Del Monte Coppa Italia SuperLega – quarter-finals:
January 19
Sir Safety Conad Perugia – Kioene Padova