VakıfBank İstanbul has officially become the best team in CEV Women's Volleyball Champions League history after winning their 5th title tonight in the Super Finals in Ljubljana, Slovenia, defeating A. Carraro Imoco Conegliano in 4 sets: 3-1 (25-22, 25-21, 23-25, 25-21).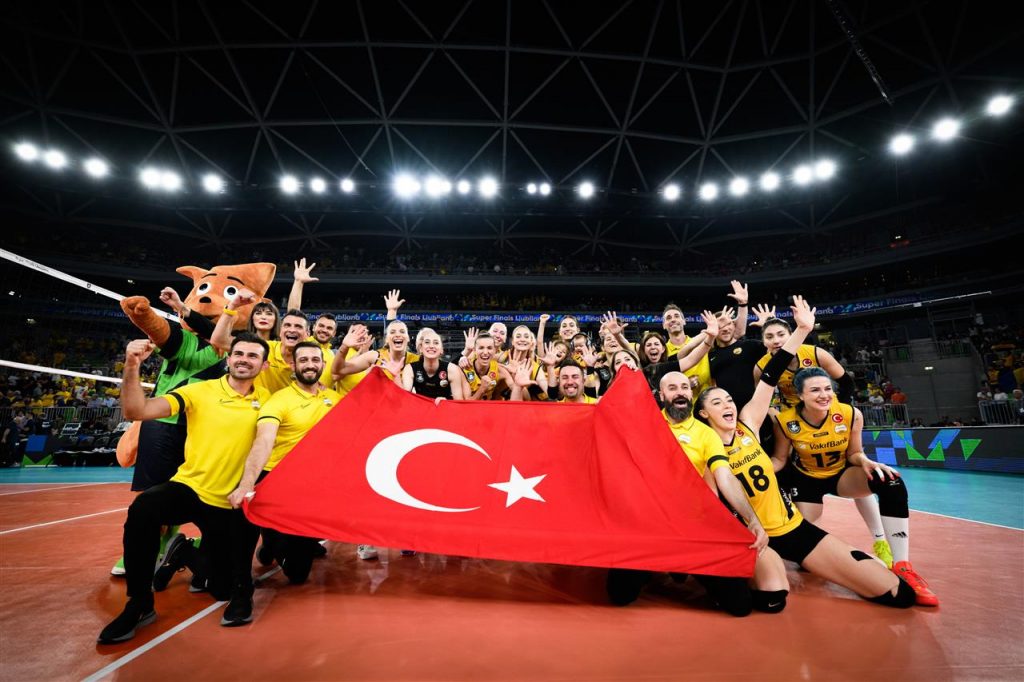 VakıfBank are on the top of Europe on a club level again after 4 years, winning the most titles in the CEV Champions League Volley | Women history that began in 2000. More than 9,000 supporters from all sides gathered at the Stožice Arena in Ljubljana, Slovenia's capital, to watch yet another final match between two teams who have forged a long-awaited rivalry in the 'Old Continent'.
The Turkish side came into this tournament determined to recapture their title after losing the final the previous season to the same opponent, and that resolve was obvious from the first serve. The fans of Italy's Imoco could call such an outcome a disappointment and they wouldn't be far from the truth. Their club reacted only in the 3rd set, losing the crown after making too many errors (36 in total). In the first two sets, Imoco gave as many as 22 points to a rival's squad that needs no gifts to win. VakıfBank are too strong per se. It's no coincidence that this season, Giovanni Guidetti's ladies have won all 5 tournaments (Turkish League, Cup, Super Cup, FIVB Club World Championship, and Champions League) in which they participated, the last two over Imoco. However, it had to be stressed that the 'Panthers' had the chance to force the tie-break as they were 9-3 ahead in the 4th set.
In her (and not only her) last match in the Imoco jersey (going exactly to the ranks of a club from whom she lost the final tonight) Paola Egonu showed a brutal display with 39 points (4 aces)! But in vain. Brazilian Gabriela Braga Guimarães 'Gabi' tallied 23 for VakıfBank.