Brazil surpassed Japan in the first semifinal matchup of the 2021 FIVB Women's Volleyball Nations League in Rimini (Italy).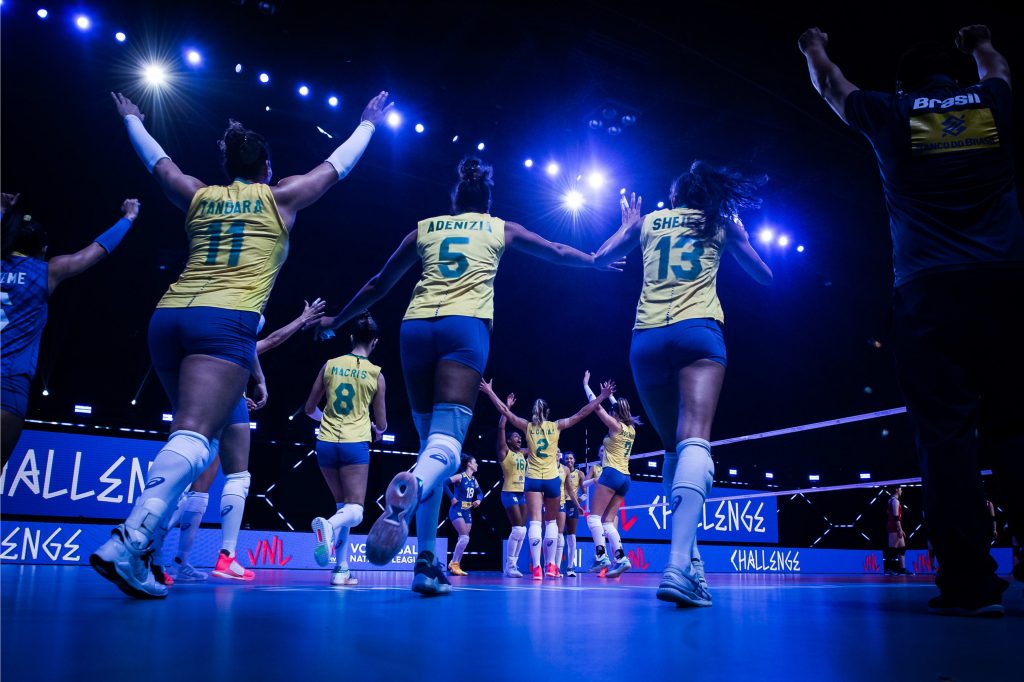 Even though the score might say otherwise, Brazil had difficulties overcoming Japanese tireless defense and quick attacks in the first semifinal of the 2021 Women's VNL in the Rimini bubble: 3-1 (25-15, 25-23, 28-30, 25-16). The team commanded by Zé Roberto had a chance of finishing the match in straight sets but missed to convert four match points in the third set, by which Japan's hopes of extending the encounter to the tie-break were alive for a while.
Tandara Caixeta led the 'Seleção' with 23 points, while Gabriela Guimarães 'Gabi' made 72.2 % digs (14/18, 1 error). Sarina Koga and Mayu Ishikawa tallied 18 apiece for Japan. Brazil now waits for the winner of the United States vs Turkey (in progress) to find out against whom it will play for the title in their second consecutive VNL final appearance.
2021 FIVB Women's Volleyball Nations League – semifinals:
Brazil – Japan 3-1 (25-15, 25-23, 28-30, 25-16)
USA – Turkey, 7:30 p.m. CET