The U.S. National Team, a two-time and exclusive champion, swept Turkey in the other semifinal of the 2021 FIVB Women's Volleyball Nations League in Rimini (Italy).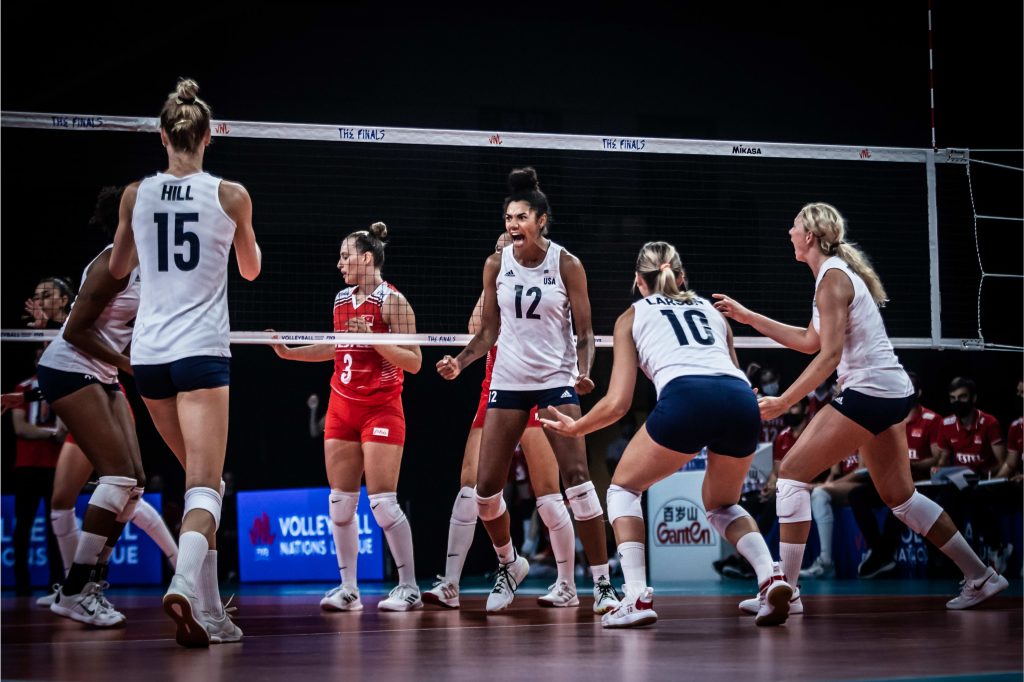 The United States, who suffered only one defeat in 15 matches of the preliminary stage of the 2021 Women's VNL, which came in the last round when it was of no significance for the side coached by Karch Kiraly, stormed past Turkey in the other semifinal: 3-0 (25-21, 25-23, 25-20). The EuroVolley vice-champion missed the opportunity to tie the overall score at 1-1 as it squandered a five-point lead (22-17) in the second set.
The players of the U.S. team evenly distributed points, neither of them having double digits in scoring at the conclusion of a duel. Andrea Drews was one point short of double digits. Michelle Bartsch-Hackley made 71.4 % digs (11/14, 1 error). Ebrar Karakurt highlighted Turkey in offense with 17 points. Cansu Özbay was outstanding in the reception with 93.8 % digs (15/16).
Thus, the USA and Brazil (who secured a win in the first semifinal) set up a replay of 2019 final, with a start tomorrow at 7:30 p.m. CET.
2021 FIVB Women's Volleyball Nations League – semifinals:
Brazil – Japan 3-1 (25-15, 25-23, 28-30, 25-16)
USA – Turkey 3-0 (25-21, 25-23, 25-20)