The star of the France National Team and also the men's world volleyball star, Earvin Ngapeth, accused the head coach and captain of the national team of Poland of racism!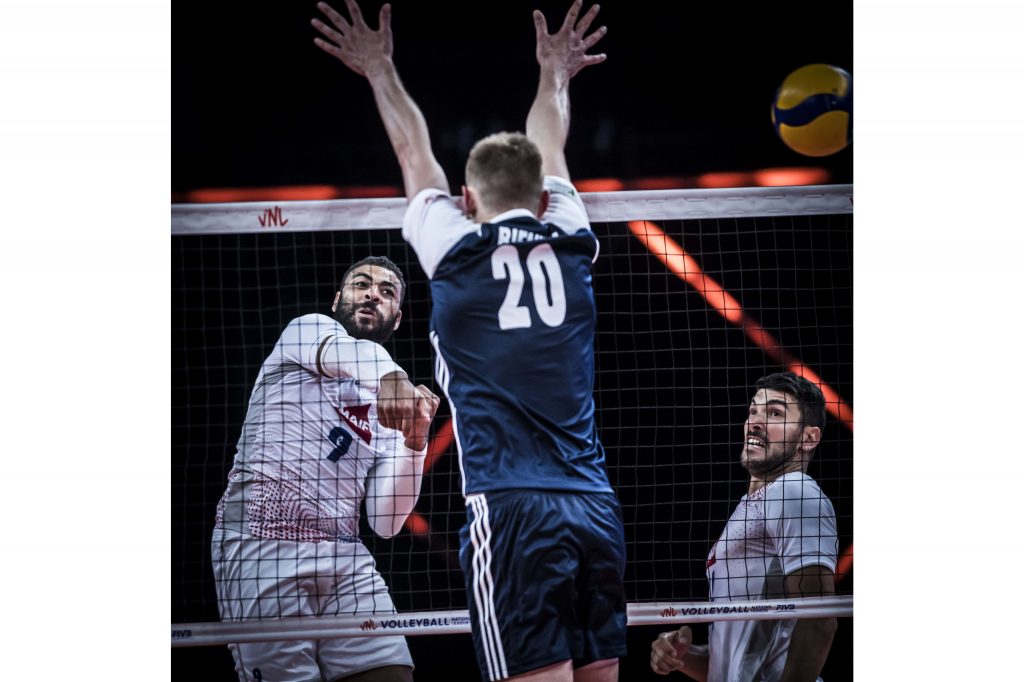 Poland's head coach Vital Heynen and outside hitter Michał Kubiak were accused by France's star Earvin Ngapeth of racist insults towards him after yesterday's last-round match of the FIVB Men's Volleyball Nations League. Ngapeth posted these heavy accusations on his Instagram.
"The head coach of the Polish national team used the word 'negrier' to describe black people (who take care of the safety in the health bubble). It is clearly racism! There are witnesses! Not to mention the various insults of Mr. Kubiak (son of a bitch) during last night's game," wrote France Men outside hitter, who also posted a video of Kubiak shouting "Fils de pute" ("Son of a bitch" in French) during the encounter.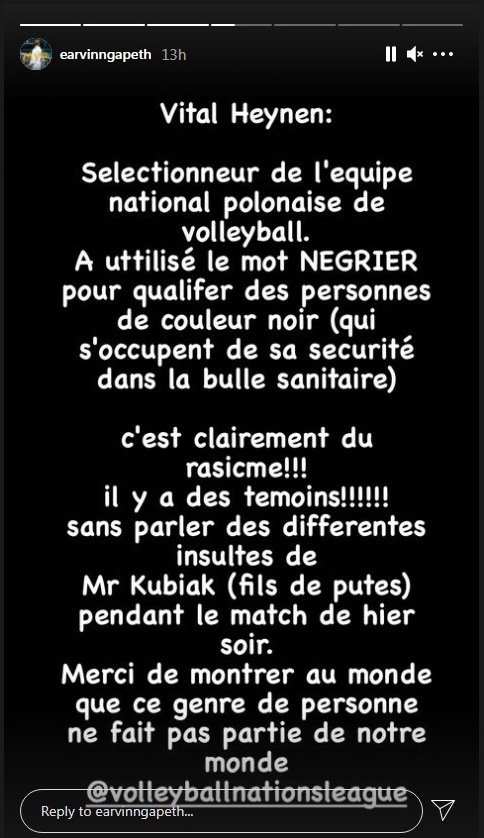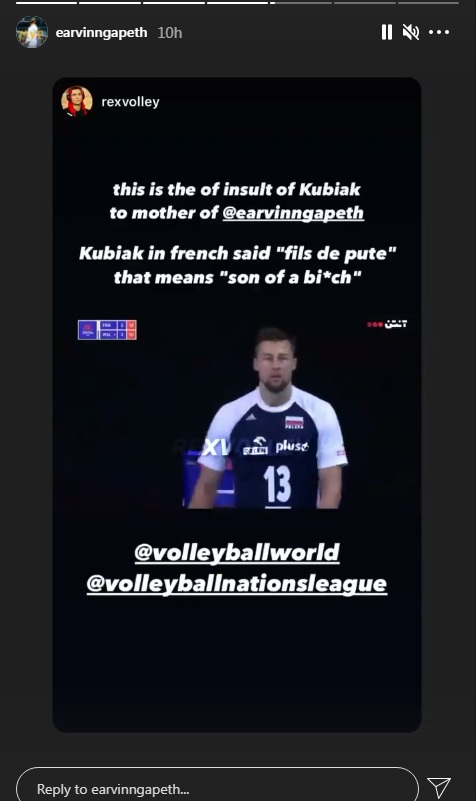 The International Volleyball Federation (FIVB) opened an investigation on the matter.
"The FIVB is aware of comments made on social media by a player of the men's national volleyball team (Ngapeth). The FIVB is currently investigating allegations of discriminatory behavior. If it is found that there is a violation of the FIVB disciplinary regulations, it will submit the case to the Disciplinary Panel. No further comments will be made on this subject until the situation has been investigated and, if applicable, the disciplinary proceedings concluded," published the governing body of world volleyball.