Turkey ran over the defending champion China on Day 1 in Pool B of the women's volleyball tournament at the 2020 Tokyo Olympic Games.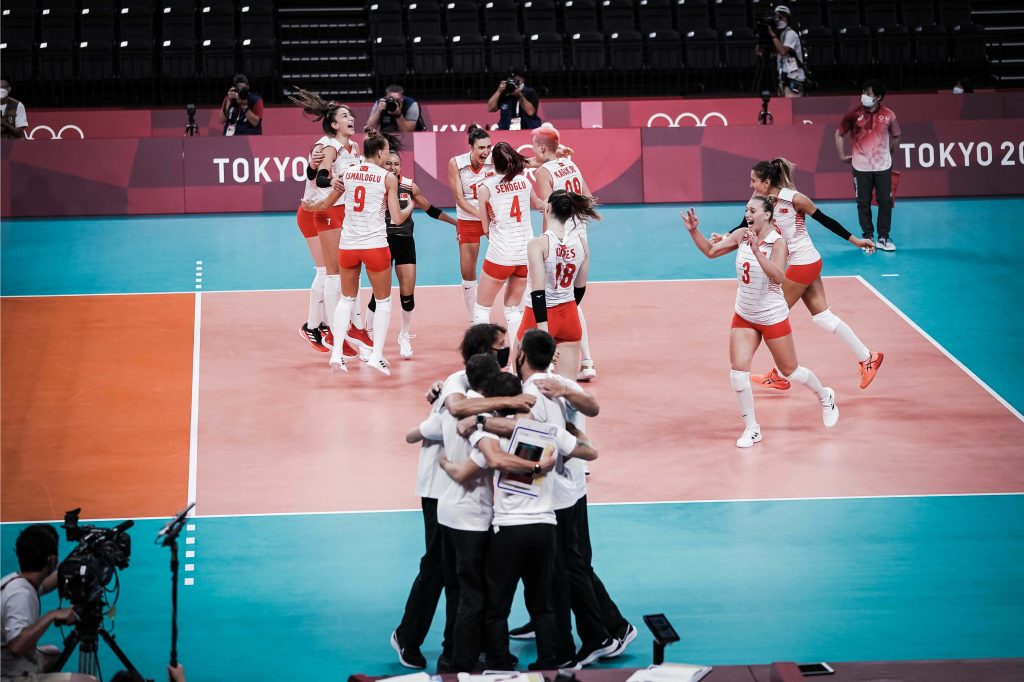 The Chinese team wanted to enter the women's volleyball tournament at the 2020 Tokyo Olympic Games well, unlike Rio 2016 when they lost the opener, but it bumped into pumped-up Turkey. The ladies coached by Giovanni Guidetti didn't give the slightest chance to the titleholder, leaving crumbs out of the rival: 3-0 (21-25, 14-25, 14-25)! China was unable to respond effectively throughout the entire match, only occasionally managing to initiate a fight and that was only in the first set.
Apart from the furious game of Turkey, the main reason due to which Lang Ping's squad lost the game was the underachievement of China's star Zhu Ting. She ended the match in single digits, which has happened to her last time so long ago that even she doesn't remember it. She scored 4 points, while her attacking efficiency was truly poor – 20 % (3/15). Lang Ping explained this after the match, saying that Zhu Ting's wrist injury that made her conduct rehabilitation last fall started troubling her again. Ebrar Karakurt led the quartet of Turkey's scorers in double digits with 18 points. Eda Erdem Dündar set up 4 blocks. Meliha İsmailoğlu made 78.3 % reception (18/23). Zhang Changning top-scored China with 13 points.
The first step of the European and world champion Serbia at the Tokyo Olympics was filled with confidence. Its first victim was the national team of the Dominican Republic, who failed to make this match even a bit interesting: 3-0 (25-18, 25-12, 25-20). Tijana Bošković was the central figure of Pool A's encounter. She drove her opponents crazy with her attacks, finished the game as by far the most efficient player with 28 points – quite a lot for a three-set duel. Milena Rašić collected 6 blocks, while Bojana Milenković had 77.8 % reception (14/18).
2020 Tokyo Olympics, women's volleyball tournament, group stage – Day 1:
ROC – Italy 0-3 (23-25, 19-25, 14-25)
USA – Argentina 3-0 (25-20, 25-19, 25-20)
Serbia – Dominican Republic 3-0 (25-18, 25-12, 25-20)
China – Turkey 0-3 (21-25, 14-25, 14-25)
Japan – Kenya, 12:40 p.m. CET
Brazil – South Korea, 2:45 p.m. CET