Japan resumed its 2022 FIVB Women's Volleyball Nations League campaign in Week 2 the way it ended Week 1 – with a confident win.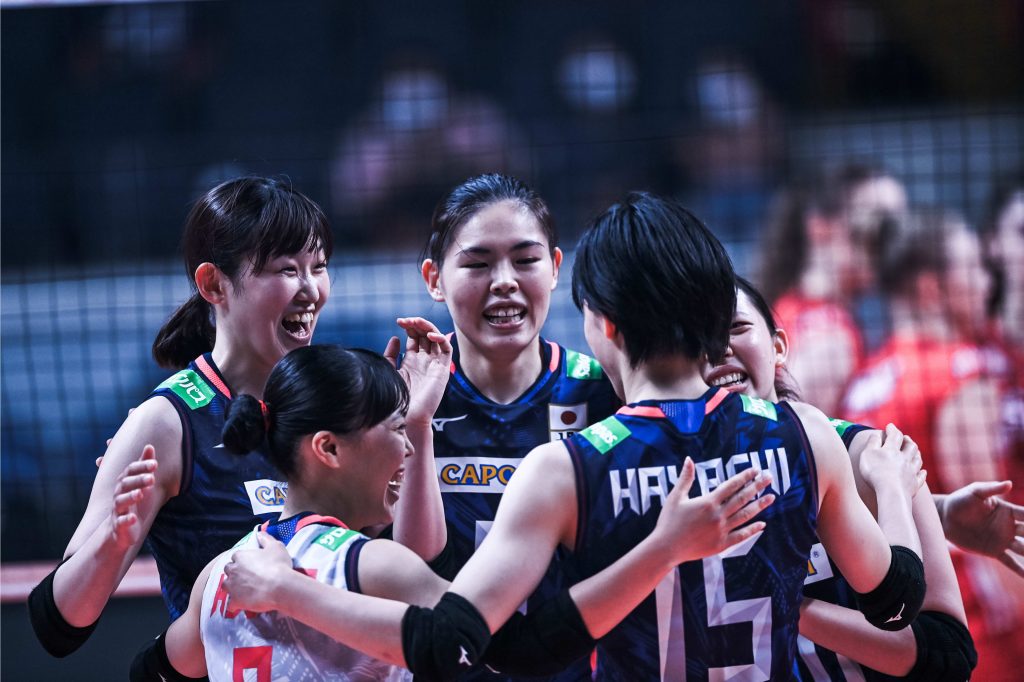 Sarina Koga, Japan's captain, led her team to a fifth victory in the Women's VNL 2022. The outside hitter had another notable day while her team launched its second week (Pool 4) in Quezon City, Philippines, with a 3-0 shutout of Poland to remain the only undefeated team in the competition. Koga led all scorers with 19 points. None of the Polish players, who are at 3-2, reached the double digits in scoring.
Japan's campaign isn't the sole surprising campaign in this year's VNL. Thailand, who's way back in 14th place in the FIVB World Ranking and has heavily rejuvenated the squad (generally, not only in the VNL like numerous other teams) continued to receive applauses from the wide volleyball public as it recorded its fourth win in five games played thus far. Also in Pool 4 in Quezon City, the Asian side has swept Canada, mostly thanks to Pimpichaya Kokram (21 points).
2022 FIVB Women's Volleyball Nations League – preliminary stage, Round 5, Week 2: