Brazil reacted after a series of setbacks (the biggest such series since 2018) in the 2022 FIVB Men's Volleyball Nations League and beat Serbia in its second match of Week 2 (Pool 4), in Sofia, Bulgaria.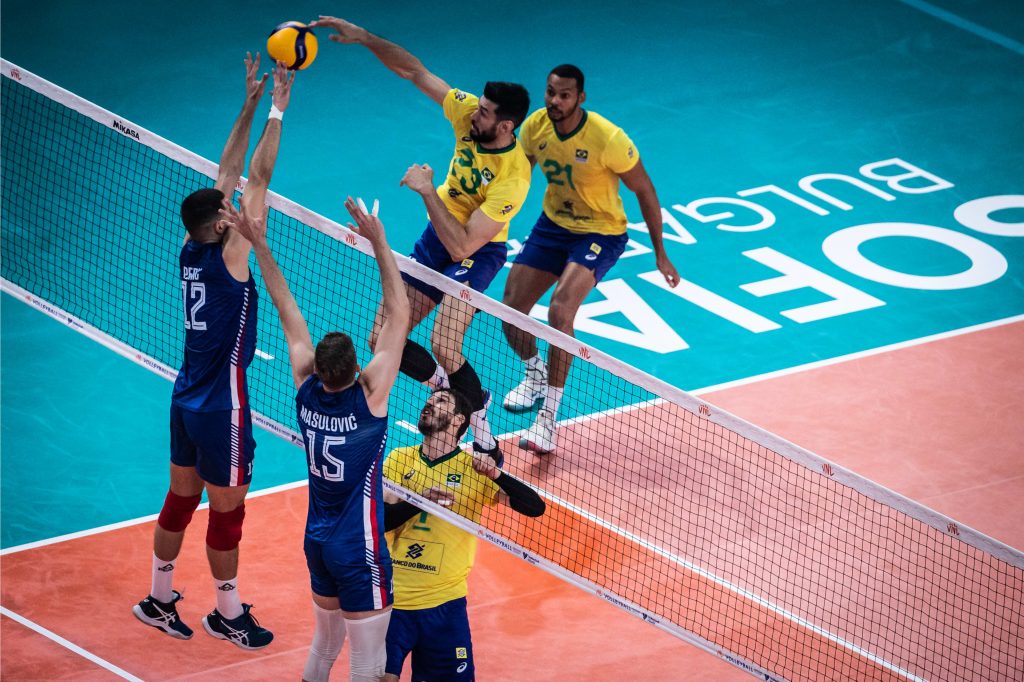 Brazil ended a sequence of three defeats in the VNL 2022, recovered, and returned to the fight for the playoffs. Serbia, with a mixed team, made Brazil's job harder only in the second set in which they had a set point but were unable to close it and tie the match at 1-1. So, they got swept by the Renan Dal Zotto's side, partially 25-18, 26-24, and 25-17. With three wins and three setbacks, 'Seleção' now occupies seventh place in the standings with nine points. Only the top eight sides will have a guaranteed place in the title fight. Serbia dropped to 11th place on 2-4. Ricardo Lucarelli was the highlight of the Brazilian team with 14 points.
Iran stunned Americans in Sofia. In their sixth match in the Nations League 2022, the national team from Asia defeated the United States to achieve a valuable and important victory in their pursuit of Top 8 placement. At the same time, Iran's win today marked the first failure of the Americans in this competition following five triumphs after which they failed to reclaim the leadership of the competition, falling to the third place. Amin Esmaeilnezhad top-scored Iran with 20 points.
2022 FIVB Men's Volleyball Nations League – preliminary stage, Week 2, today's matches: