The names of six participants in the Final 8 of the 2022 FIVB Women's Volleyball Nations League are known after today's matches of the preliminary stage.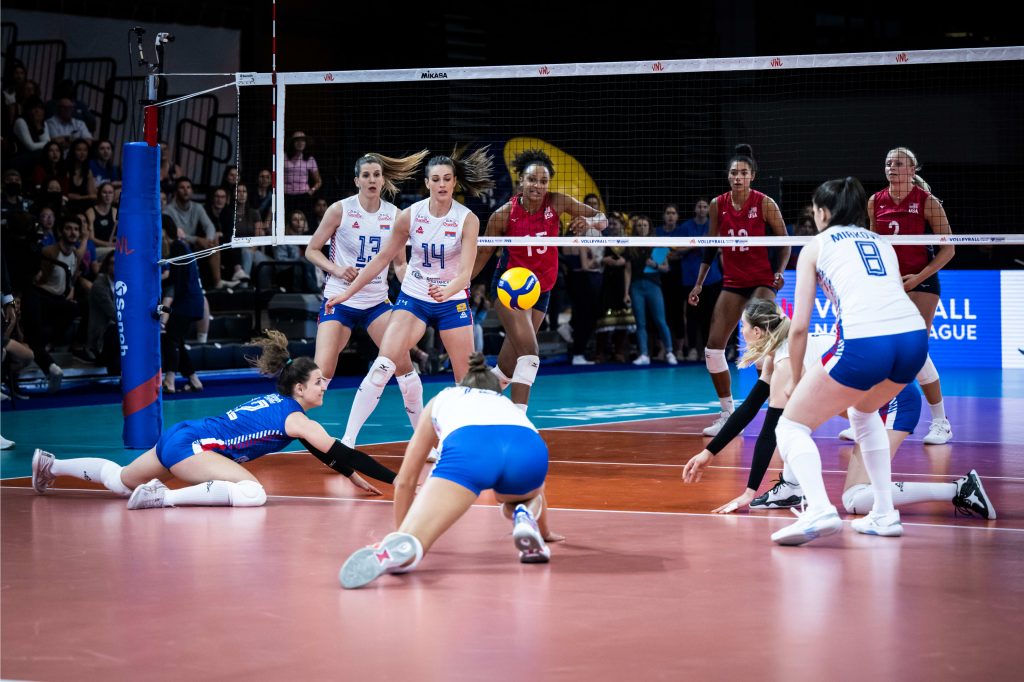 The reigning Olympic champions, the United States National Team, continued its winning streak, which now consists of six games, as they defeated world champions Serbia 3-0 (25-17, 33-31, 25-16) in Pool 5 in Calgary, Canada. At 9-1, the American women are still in top place, ensuring their slot in the Final Round (Ankara, Turkey) as one of the top eight teams. The USA is actually one of the five national teams that can already focus their thoughts on the knockout stage even though there are up to three matches (depending on a team) till the end of the preliminary phase. The US head coach Speraw introduced a completely different lineup compared to the match against Belgium on Thursday but there was no drop in the quality of his team. Serbia was on the verge of taking the second set, but ultimately, the U.S. Women prevailed. With 18 points, Kathryn Plummer had the most points scored.
After winning their seventh VNL 2022 match, China earned a spot in the Finals. The Asian powerhouse advanced as the sixth team after defeating the Dominican Republic 3-0 (25-19, 25-16, 25-15) in Pool 6 in Sofia, Bulgaria, joining the hosts Turkey, the USA, Japan (didn't play today), Brazil (swept Bulgaria), and Italy (beat Korea 3-1). With a 7-4 win-loss record, China moved up to a fifth position in the standings, while the 'Caribbean Queens' dropped to 4-7 and 10th place and still face relegation. Li Yingying of China and Yonkaira Peña of the Dominican Republic, both outside hitters, tied for the game's highest scorer with 15 points each.
So, two more slots for the final tournament remained vacant with Serbia, Thailand, Canada, and Poland having the most chances to claim them.
2022 FIVB Women's Volleyball Nations League – preliminary stage, Week 3, today's matches: