The Italy National Team completed the first part of their mission in the 2022 FIVB Volleyball Men's World Championship – the qualification to the Round of 16.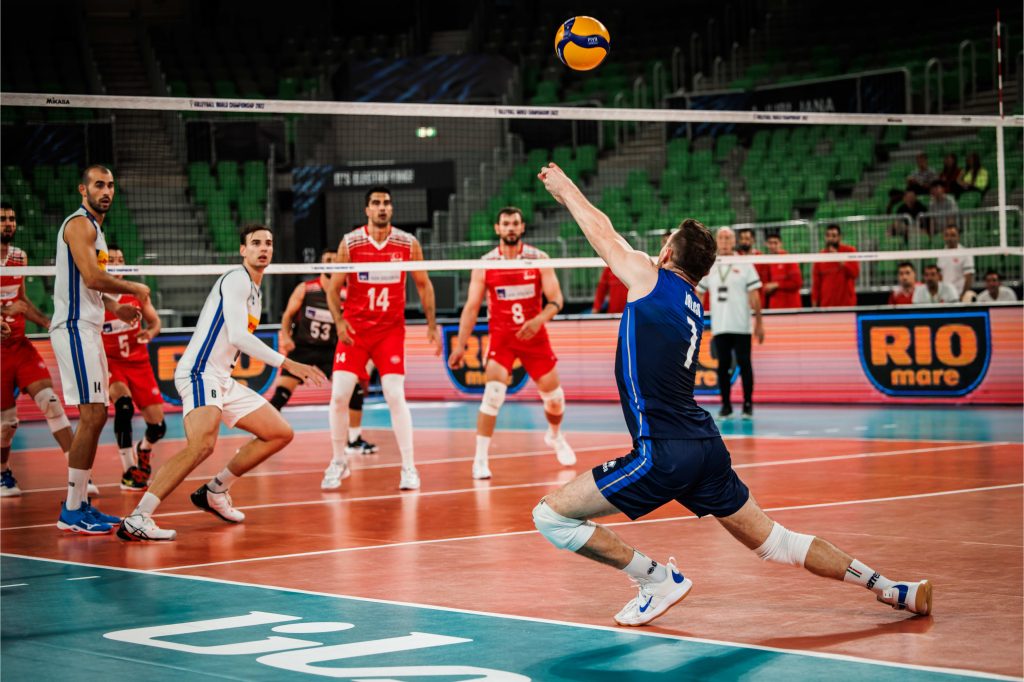 Italy hit the first goal at the World Championship 2022: the 3-0 win against Turkey in Pool E in Ljubljana, Slovenia, is worth the mathematical qualification for the Round of 16. The European champions will likely be seeded high in the general classification given they are one of only four teams that haven't yet lost a single set in the tournament thus far. Even though Turkey was supposed to be the most combative opponent for the 'Azzurri' in the group stage, they posed no real threat.
Daniele Lavia scored 13 points for Italy. Adis Lagumdžija tallied 19 for Turkey.
Sweeping Tunisia in Pool A in Katowice, Poland, the national team of Ukraine, who's competing in the World Champs for the first time since 1998, earned their first victory in this year's edition of the competition. To that, Ukraine was led by left-handed bomber Oleg Plotnytskyi, who fired 5 aces and collected 14 points. Maksym Drozd set up 6 blocks. Elyes Karamosli scored 10 points for the reigning African champions.
2022 FIVB Volleyball Men's World Championship – Preliminary Phase, Day 4: