Day 7 of the 2022 FIVB Volleyball Women's World Championship in the Netherlands and Poland spawned four more participants in the second pool stage—a total of 10 for now.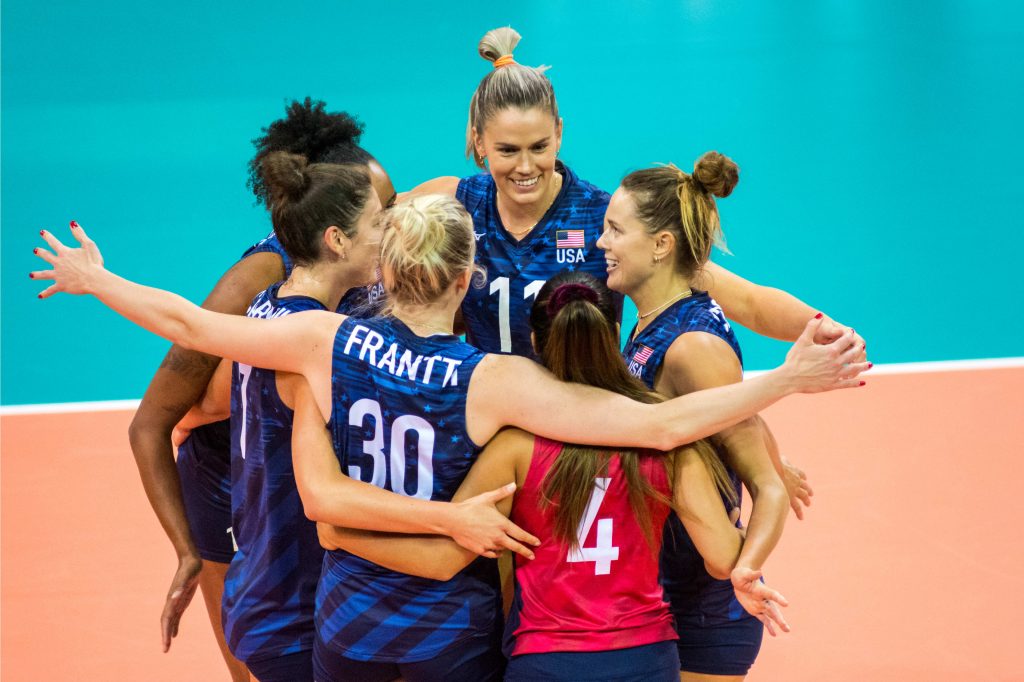 The United States and Serbia progressed to the next phase of the World Champs 2022 from Pool C, which is yet to give two more participants in the coming days.
In their opening match in the Polish city of Łódź, the USA—the titleholders from eight years ago—came back strongly from a two-day break to defeat Bulgaria 3-1 (25-14, 23-25, 25-11, and 25-15) in their third match of the event. And for the third time, Alexandra Frantti was in charge of the American offense. She finished the match with 19 points, which is a World Championship 2022 record for her. Chiaka Ogbogu collected 5 blocks, while Andrea Drews served 4 aces. Elitsa Vasileva Atanasijević, the outside hitter for the Bulgarian squad, was its most productive player with 14 points.
The USA now tops Pool C with 9 points, a 3-0 record, and a 9-1 set ratio.
Earlier in the day, the other two Pool C matches concluded with a straight-set victory for Canada, their first in which Kiera Van Ryk scored 18 points, Emily Maglio made 4 blocks, and Hilary Howe had a 71.43% attack (10/14), over Kazakhstan, while the defending champions, Serbia, defeated Germany in three competitive sets, partially 25-23, 25-22, and 25-23.
Tijana Bošković tallied 24 points (4 blocks) on the winning side. Hanna Orthmann scored 14 for Germany. Along with the USA, Serbia has been assured a spot in the tournament's second pool stage because they've won all three of their matches and have accumulated 8 points.
Pool B is the only group that completed all four second-phase participants. Following yesterday's progression of Poland and the Dominican Republic, today Thailand and Turkey did the same.
Thailand won their all-Asian match against Korea to go to the next stage. The Thais defeated their opponents 3-0 (25-13, 25-15, 25-14) in Gdańsk and improved to a 3-1 win-loss record with 8 points, one point less than pool leaders Poland, who're still unbeaten. Pimpichaya Kokram, the opposite, helped Thailand win the match and outperform Korea (Park Jeong-Ah, 11 points) on all fronts, putting up a game-high 21 points.
Turkey stormed past Croatia in three blazing sets and booked a second-stage spot with a 3-1 record and 9 points. Zehra Güneş top-scored for a team commanded by Giovanni Guidetti with 12 points (5 blocks). Samanta Fabris tallied 10 points for the reigning CEV Challenge Cup winners, who are out of the event.
Puerto Rico earned their first win in the tournament and remained in contention for a spot in the next stage, while Italy's win over Kenya kept the 'Azzurre' undefeated: 4-0.
Recall that, apart from the above-mentioned Poland and the Dominican Republic, four more teams secured a place in the next stage yesterday. If we add four teams from today's matches, a total of 10 teams made the progression after a week of competition.
2022 FIVB Volleyball Women's World Championship – Preliminary Phase, Day 7: