Italy has re-discovered its game to beat Japan in four sets on Day 2 of the second pool stage of the 2022 FIVB Volleyball Women's Volleyball Championship.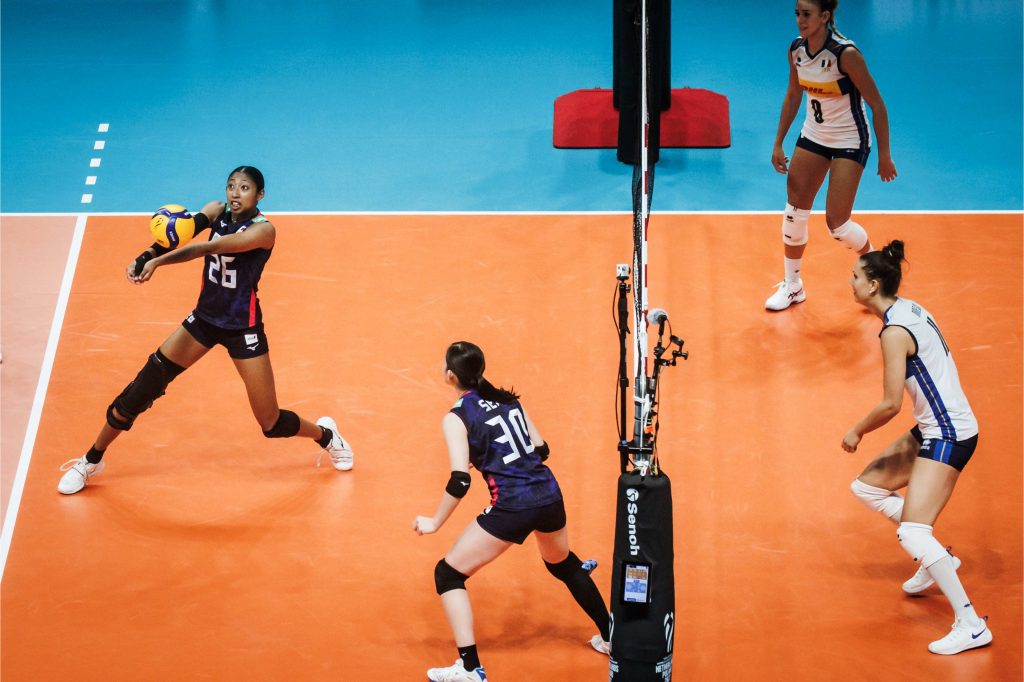 The good mood is back with the players of the Italy National Team following yesterday's misstep against Brazil. The 'Azzurre' rediscovered their game and earned the victory against Japan in Pool E in Rotterdam, the Netherlands. Davide Mazzanti's team made its fans tremble in a bad first set and for the most part of the second, but then took a stronger pace compared to Japan's famous quick play to dominate the remaining two periods. With the win, Italy continued making steps toward securing a berth in the quarter-finals, temporarily defending first place in the pool with a 6-1 record and 19 points.
Paola Egonu top-scored for Italy with 26 points, while Anna Danesi made 91.67% attack (11/12). Arisa Inoue tallied 15 points for Japan.
In the same pool, China swept Puerto Rico and set off their second-stage campaign in an expected manner. As many as four days of rest did good for Cai Bin's ladies, and they appeared much fresher on the court compared to their rivals, who also had the same time to pause from playing in the event. Putting this aside, the difference in quality between the Asians and Caribbeans is big, with or without the same rest time.
Turkey is getting more and more confident as the tournament progresses. The team commanded by Giovanni Guidetti achieved the sixth triumph in a row to move up to second place in the Pool F charts. Turkey ended Canada's four-game winning streak following a battle of three highly competitive sets of the match in Łódź, Poland.
Ebrar Karakurt led Turkey's scorers as the only player in double digits (26 points). Kiera Van Ryk scored 20 for the North American side.
The German players won their first game of the second phase of the World Champs and thus saved the chance, slim though, of reaching the quarter-finals. Against Thailand, the team of Vital Heynen prevailed with a score of 3-1 (25-19, 25-22, 18-25, 25-23) to end its four-game losing streak in the tournament but also remain last in Pool F with three wins and four losses (and 10 points).
Camilla Weitzel put down 18 points (6 blocks) for the 'Butterflies'. Ajcharaporn Kongyot scored 22 points for Thailand.
2022 FIVB Volleyball Women's Volleyball Championship – Phase 2, Day 2:
In progress:
Serbia – Dominican Republic
8:15 p.m. local time:
Belgium – Argentina
8:30 p.m. local time:
USA – Poland