The excitement was palpable in Tokyo as the men's FIVB Road to Paris Volleyball Qualifiers kicked off. Pool B witnessed the first major upset of the tournament as Türkiye emerged victorious against Serbia, concluding the match at 3-1 (25-22, 20-25, 25-14, 25-20) on Saturday. Adis Lagumdzija was the star performer for Türkiye, top-scoring with 19 points, followed by Bedirhan Bulbul contributing 14 points, and both Mirza Lagumdzija and Mert Matiac chipping in another 12 each. On the other hand, Miran Kujundzic led Serbia's scoreboard with 17 points, closely followed by Aleksandar Atanasijevic with 13 points.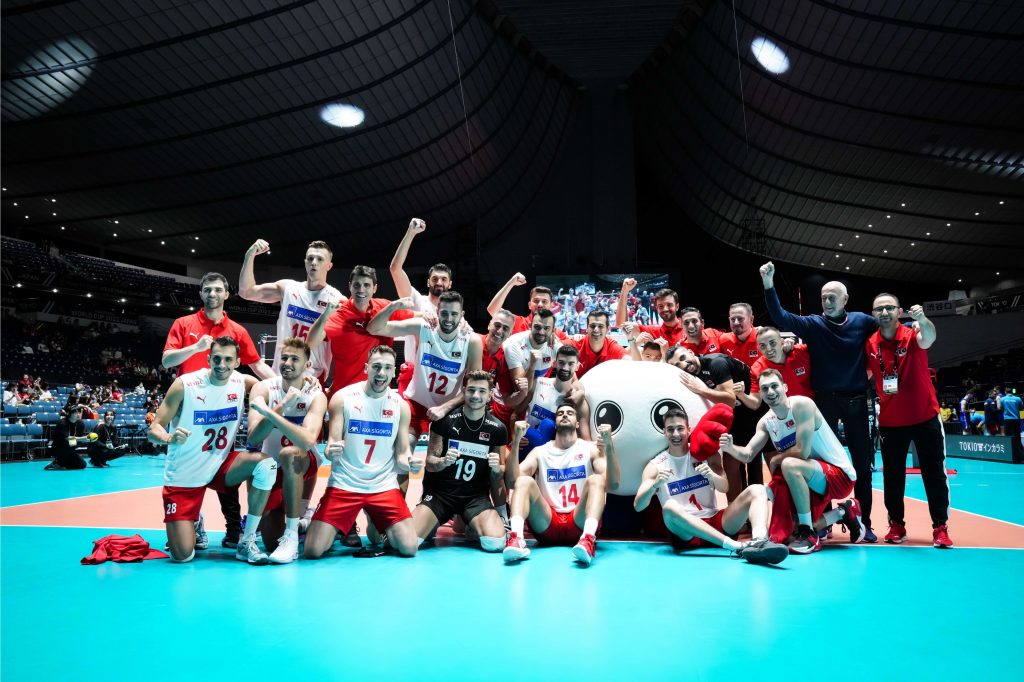 Slovenia also had a winning start to their tournament, sweeping Tunisia in a 3-0 (25-20, 25-18, 25-21) victory. The top scorer title was shared between Klemen Cebulj of Slovenia and Hamza Nagga of Tunisia, each amassing 15 points.
The United States, a favorite in Pool B, began their journey with a commanding 3-0 (25-20, 25-16, 25-19) triumph over Egypt. Torey Defalco steered the U.S. team to victory with 17 points, supported by Matthew Anderson and Aaron Russell, who accumulated 13 and 11 points, respectively.
Host nation Japan had to dig deep to overcome a resilient Finland, eventually prevailing in a nail-biting 3-2 (25-17, 25-15, 25-27, 19-25, 15-12) clash. Ran Takahashi was the standout player for Japan, recording a match-high 23 points, while Yuji Nishida added 16 points to Japan's tally.
Pool B
September 30, 2023
Slovenia vs. Tunisia 3-0 (25-20, 25-18, 25-21)
Türkiye vs. Serbia 3-1 (25-22, 20-25, 25-14, 25-20)
USA vs. Egypt 3-0 (25-20, 25-16, 25-19)
Japan vs. Finland  3-2 (25-17, 25-15, 25-27, 19-25, 15-12)