Canada has continued to surprise in the men's FIVB Road to Paris Olympic Qualifiers, defeating Argentina, the Tokyo 2020 Olympic bronze medallists, in a four-set match, marking their second upset in the tournament after their win against the Netherlands. Canada, ranked 13th by the FIVB World Ranking, delivered a 3-1 victory.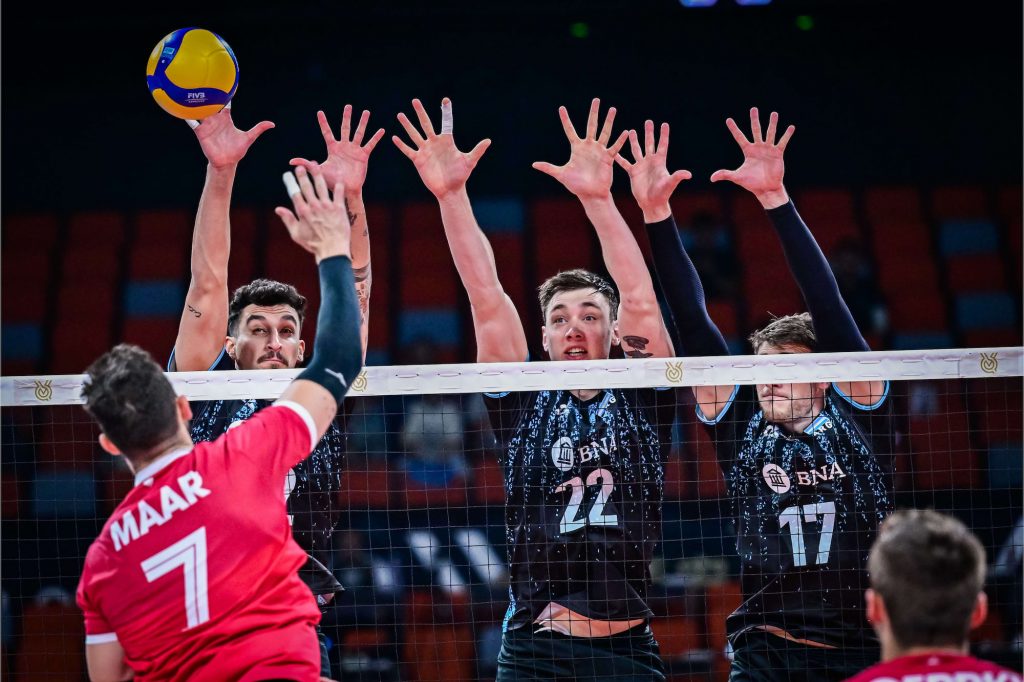 Canada's Eric Loeppky finished with 15 points, helping seal a 25-15 victory in the fourth set against sixth-ranked Argentina. Teammates Stephen Maar and Arthur Szwarc were top scorers with 16 points each.
Meanwhile, the Netherlands rebounded from their loss to Canada, achieving a 3-0 shutout against Mexico with Nimir Abdel-Aziz contributing 20 points, asserting his leadership as the captain and star opposite.
Poland, the world leaders according to the FIVB World Ranking, overcame an early challenge from Bulgaria to sweep the match 3-0. Bartosz Bednorz was pivotal in Poland's turnaround and eventual control of the subsequent sets, contributing 16 points.
Belgium ended the day by overcoming hosts China 3-1, with captain Sam Deroo leading in scoring with 25 points, and Ferre Reggers adding another 24, establishing Belgium's dominance.
Pool C – Day 2
Canada vs. Argentina 3-1 (27-25, 25-22, 23-25, 25-15)
Netherlands vs. Mexico 3-0 (25-19, 25-19, 25-16)
Poland vs. Bulgaria 3-0 (26-24, 25-20, 25-21)
Belgium vs. China 3-1 (25-18, 22-25, 25-19, 25-17)