After the conclusion of Round 16 of the 2021/22 Italian Women's Volleyball Championship, as many as 3 teams are leveled at the top of the charts for the number of points.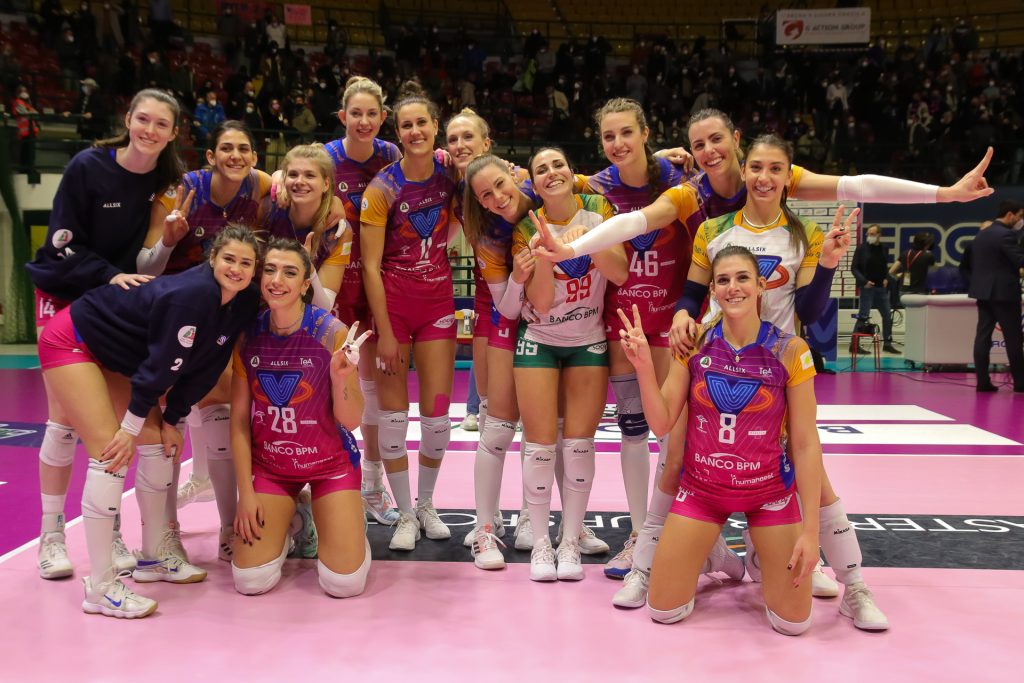 A huge winning streak of Vero Volley Monza in the 2021/22 Serie A continued. The team commanded by Marco Gaspari approached the match against Volley Bergamo 1991 with some hesitation, suffering in the first set. The lack of clarity in the gameplay of the hosts, however, gradually reduced starting from the second set, which resulted in the 9th win in a row (3-1) in which Belgian Lise Van Hecke scored 18 points, leading 5 players of her team in double digits on the scoresheet. Sonia Candi set up 5 blocks. With the win today, Monza moved up to the vice-leader position, pushing Savino Del Bene Scandicci (beat Bosca S.Bernardo Cuneo 3-2) down to 3rd place. Thus, Monza and Scandicci leveled with the current No.1 Prosecco Doc Imoco Volley Conegliano at 34 points.
The biggest derby of the Italian women's club volleyball between Imoco and Igor Gorgonzola Novara is postponed so the latter fell from 3rd to 5th place in the charts as a result of the wins of Monza today and Unet E-Work Busto Arsizio yesterday.
2021/22 Serie A – regular season, Round 16: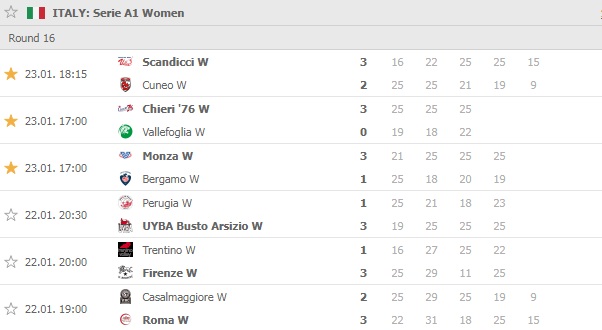 Postponed
Igor Gorgonzola Novara – Prosecco Doc Imoco Volley Conegliano