Igor Gorgonzola Novara is the 4th and last team to qualify for the 2021/22 Italian Women's Volleyball Championship playoff semi-finals.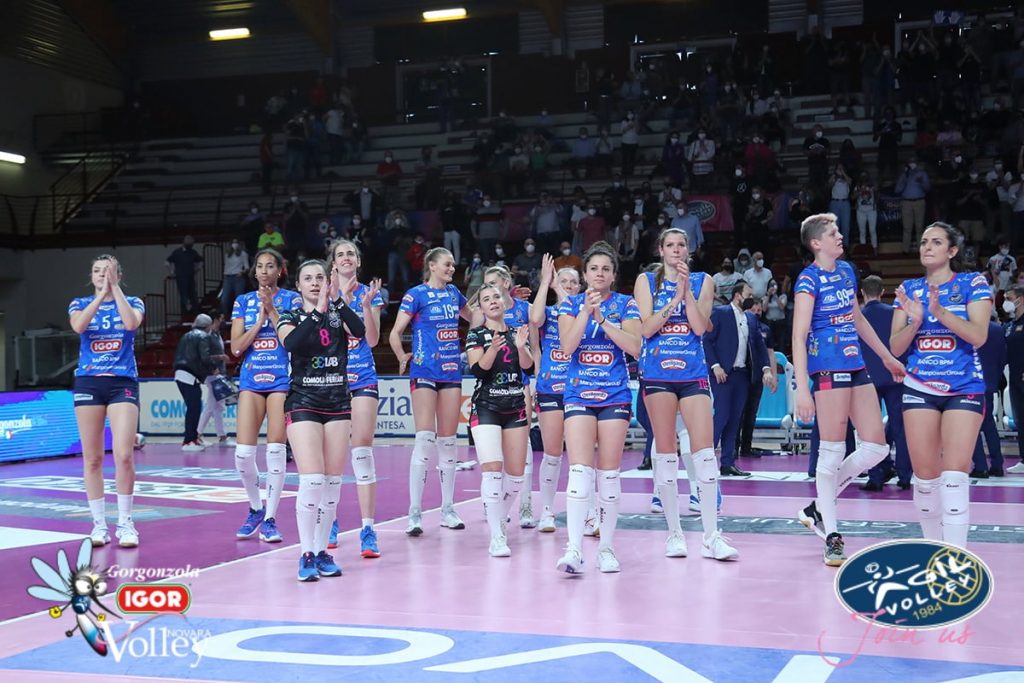 No.2 Igor Gorgonzola Novara concluded the quarter-final series of the 2021/22 Serie A against No.7 Bosca S.Bernardo Cuneo by winning 3-0 (25-23, 25-12, 25-23) in Game 3 and in the semi-final, they'll face Vero Volley Monza. After the great feat of winning Game 2, Cuneo tried to surprise the vice-champions with a great start to the match today, but then gradually their pace dropped so Novara, after recovering from a dangerous deficit in the first set, dominated the 2nd, and routinely took 3rd set.
Turkish Ebrar Karakurt slightly stood out compared to the rest of the Novara players, scoring 13 points.
2021/22 Serie A – playoff quarter-finals, Game 3 (today's matches):
Igor Gorgonzola Novara – Bosca S.Bernardo Cuneo 3-0 (25-23, 25-12, 25-23)