No.7 Bosca S.Bernardo Cuneo made a big stunt in Game 2 of the 2021/22 Italian Women's Volleyball Championship playoff quarter-finals, overcoming No.2 Igor Gorgonzola Novara.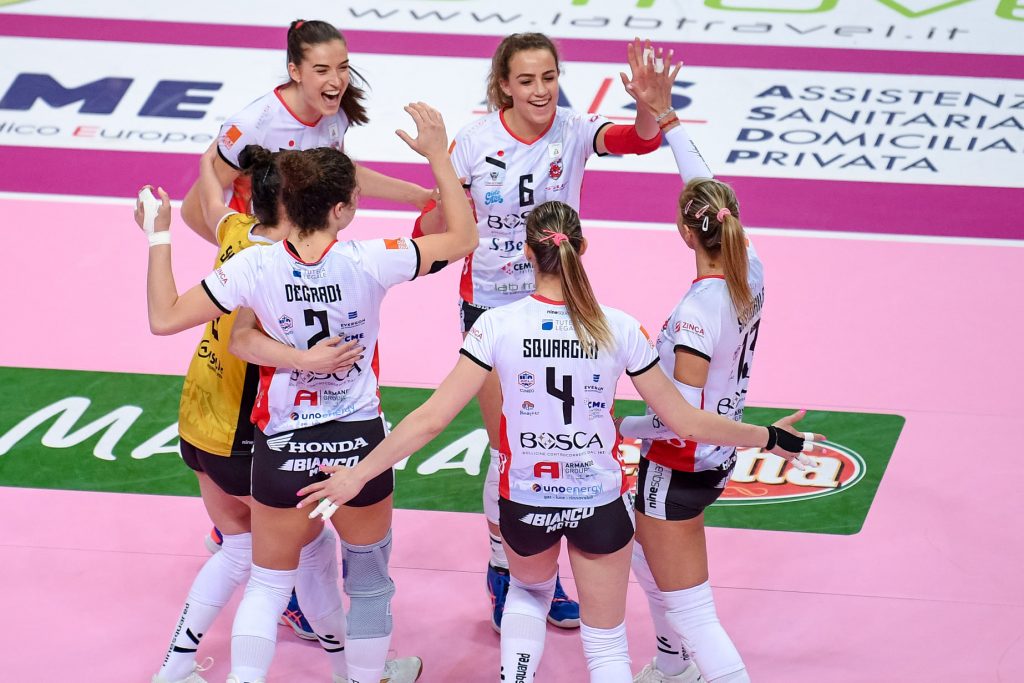 Cuneo beat Novara 3-1, forcing the team coached by Stefano Lavarini to play Game 3 of the quarter-finals of the 2021/22 Serie A. Dragged by French Lucille Gicquel (18 points) and Federica Squarcini (4 blocks) the 'Cats' handed over the pressure to the favorites who'll have to avoid ending the season early in the playoffs in front of own crowd.
Cuneo played, perhaps, their best match in 2021/22, coming back in the first set after trailing by 8 points (13-21) to close at 25-22 – definitely the turning point of the encounter.
2021/22 Serie A – playoff quarter-finals, Game 2 (today's matches):
Bosca S.Bernardo Cuneo – Igor Gorgonzola Novara 3-1 (25-22, 22-25, 25-21, 25-15)