Prosecco Doc Imoco Volley Conegliano dominated Vero Volley Monza in Game 3 of the 2021/22 Italian Women's Volleyball Championship finals to get an upper hand in the Scudetto race.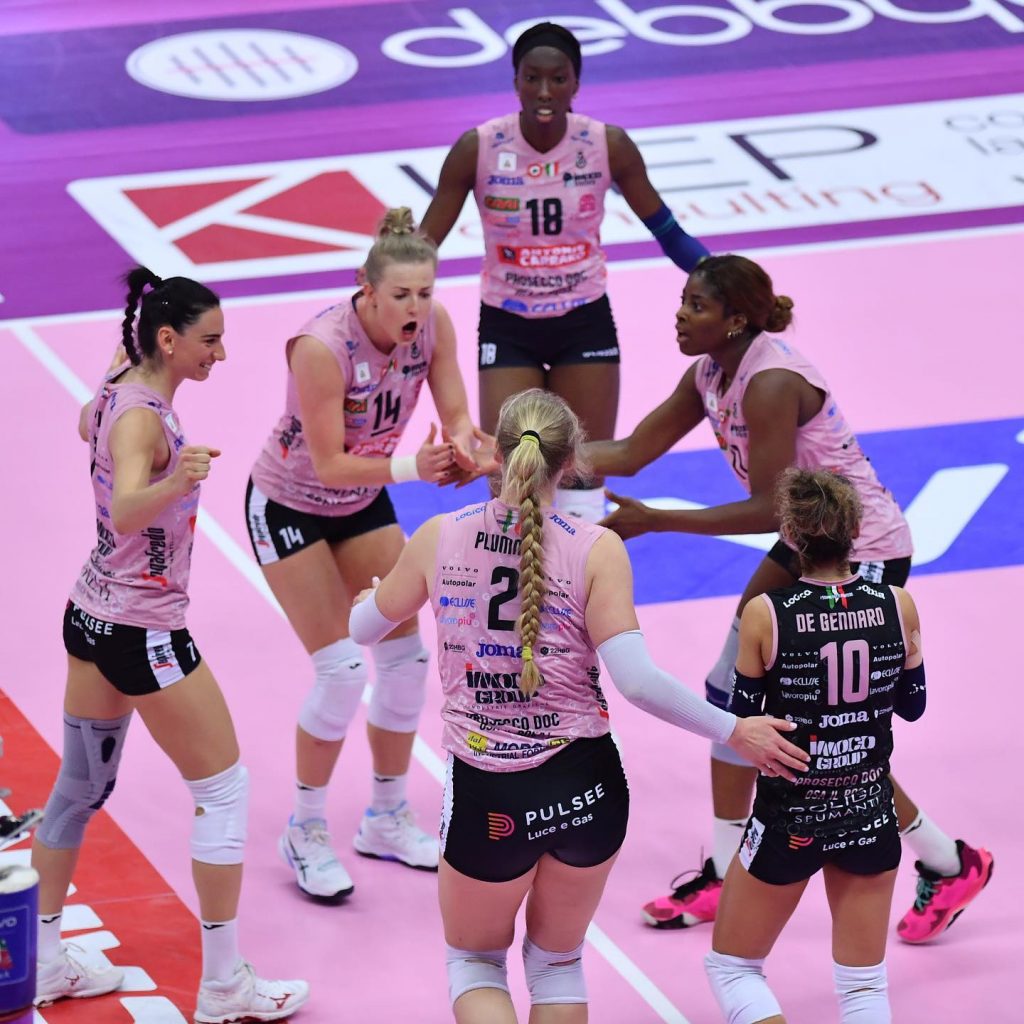 Imoco earn a clear win in the 3rd match of the 2021/22 Serie A playoff finals against Monza whose resistance was visible only during the first set (25-23). 'The Panthers' have returned to being the dream team that had enchanted the world until a few months ago, grinding record after record. Today's match after which Imoco took the lead in the series of 2-1, turning it around from 0-1, was the first in the finals thus far that was deprived of uncertainty (2-3 and 3-2 in Games 1 and 2).
Paola Egonu was Imoco's best scorer (17 points). On Tuesday, May 10, Imoco will have the chance to close the series and claim the title.
2021/22 Serie A – playoff finals, Game 3:
Prosecco Doc Imoco Volley Conegliano – Vero Volley Monza 3-0 (25-23, 25-12, 25-22)