The head coach of the Italy National Team, Davide Mazzanti, has chosen 14 players who'll take part in the 2022 FIVB Volleyball Women's World Championship.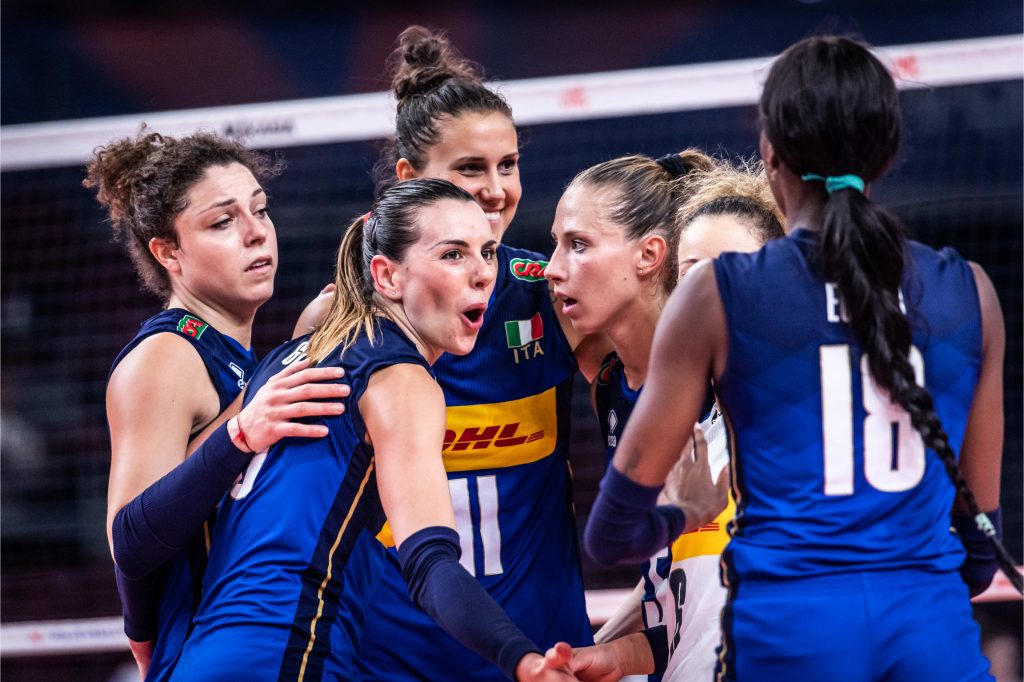 Mazzanti left no room for experiments as he chose the exact same 14 players for the upcoming World Championship who won the Finals of the 2022 FIVB Volleyball Nations League and represent the base group with which the Italy National Team head coach has worked throughout the season. Thus, he reconfirmed his choice made about a month ago, crossing out the outside hitter, Alice Degradi, from the wide list.
The 'Azzurre', the reigning European champions, are included in Pool A, which will be held in Arnhem, the Netherlands, together with the home team, Kenya, Belgium, Puerto Rico, and Cameroon. Italy will make its debut on Saturday, September 24, against Cameroon. The World Champs 2022 will be played in the Netherlands and Poland from September 23 to October 15.
This is the list of the Italians for the FIVB 2022 Volleyball Women's World Championship:
Setters: Alessia Orro and Ofelia Malinov
Outside hitters: Myriam Sylla (captain), Elena Pietrini, Caterina Bosetti, and Alessia Gennari.
Opposite hitters: Paola Egonu and Sylvia Nwakalor.
Middle blockers: Marina Lubian, Cristina Chirichella, Anna Danesi, and Sara Bonifacio.
Liberos: Monica De Gennaro and Eleonora Fersino.