Prosecco Doc Imoco Conegliano, without several stars from last season (and a few recent seasons), set off their title defense campaign in the 2022-23 Italian Women's Volleyball Championship victoriously.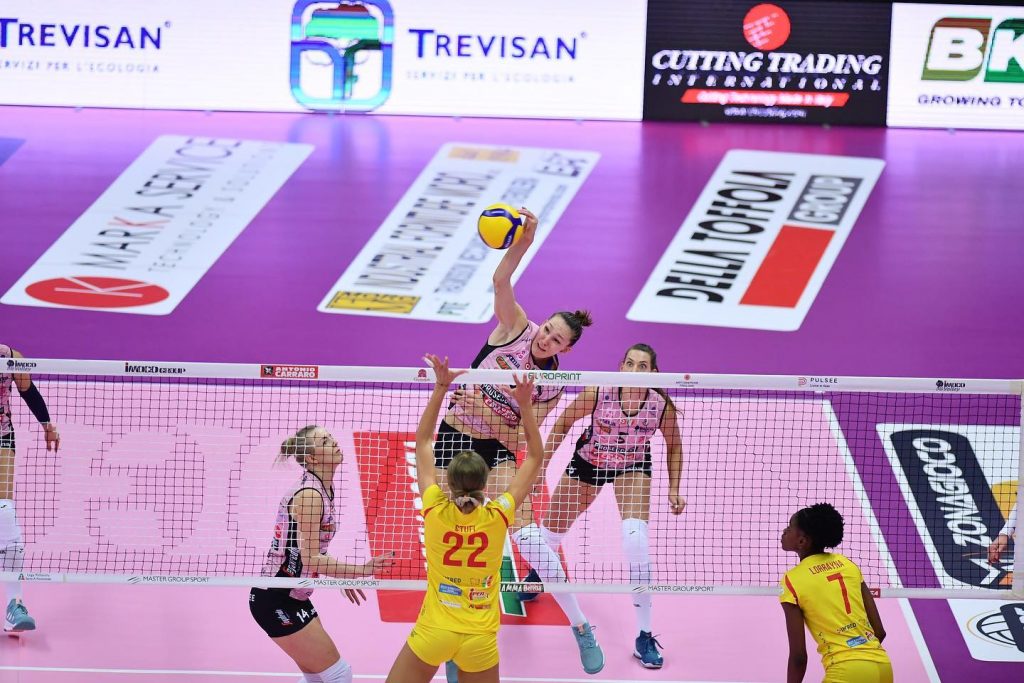 Prosecco Doc Imoco Conegliano defeated Volley Bergamo 1991 in the first round of the 2022-2023 Serie A1. The Italian champions imposed themselves with an overwhelming 3-0 (25-14, 25-21, 25-18) in front of their own audience, starting the new competitive adventure without many stars like Egonu, Sylla, and Folie. This was also a winning debut for head coach Daniele Santarelli as the world champion, one week after the FIVB World Championship triumph with the Serbia Women.
'The Panthers' were driven by the Swedish opposite, Isabelle Haak, in her first appearance in the Imoco jersey after the arrival from Turkey's VakıfBank. She scored 15 points. American Khalia Lanier's 10 points were the top performance for Bergamo.
Savino Del Bene Scandicci, one of the biggest favorites for the title, started the new season in Serie A1 by sweeping Bartoccini-Fortinfissi Perugia. Massimo Barbolini's team showed their quality even without the Chinese megastar, Zhu Ting (out of protocol as she joined the club recently), by finding an important element in the powerful Russian-Italian teenage opposite, Ekaterina Antropova. She tallied 21 points (5 aces) on the rival's court. Anastasia Guerra scored 10 for Perugia.
Igor Gorgonzola Novara, who finished in the top 4 last season, trampled over CBF Balducci Hr Macerata 3-0 (25-15, 25-10, 25-21), making an unpleasant Serie A1 debut for their rivals. Novara have always held the reins of the match, which lasted just over an hour, firmly in their hands. Turk Ebrar Karakurt's stood out on the winning side with 18 points (5 aces), while Caterina Bosetti served 4 aces.
2022-2023 Serie A1 – regular season, Round 1: