Sir Safety Susa Perugia don't plan to stop, even though they secured the pole position for the playoffs of the 2022–23 Italian Men's Volleyball Championship a while ago.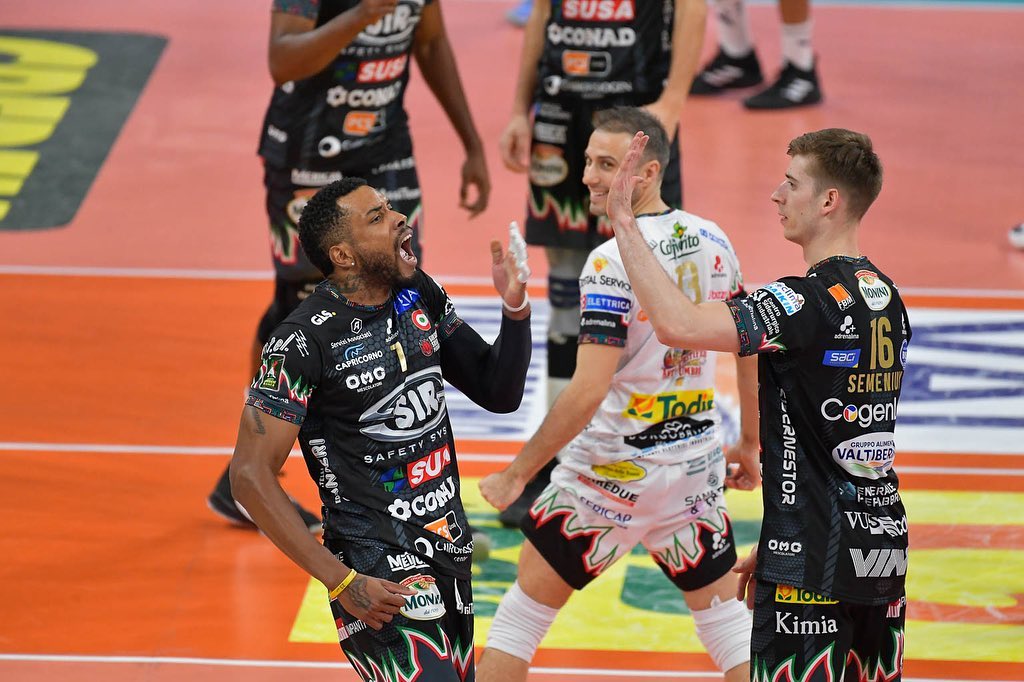 The 19th round of the 2022-23 SuperLega Credem Banca featured the top challenge between the home side of Itas Trentino (third-placed) and Sir Safety Susa Perugia (the leaders), which was won by the latter. The 32nd consecutive victory (not a single defeat in the season overall) for the "Block Devils" arrived after the tie-break. Trentino was the first SuperLega team to bring Perugia to a five-set battle this season. Even though they secured the regular season triumph a few matches ago, Andrea Anastasi's guys were determined to continue their unbeaten run in front of 4,000 rival fans in a sold-out BLM Group Arena.
Cuban Jaime Herrera showed very high levels of the play as he was the author of 25 points for Perugia, including as many as eight aces! Brazilian Flávio Gualberto made five blocks. Alessandro Michieletto topped Trentino with 19 points. Serb Marko Podraščanin had five blocks, while Bulgarian Matey Kaziyski served four aces.
2022-23 SuperLega Credem Banca, regular season, Round 19: