In the opening match of the SuperLega Credem Banca 6th round, Pallavolo Padova emerged victorious over Rana Verona, clinching a 3-1 win in the Veneto regional derby.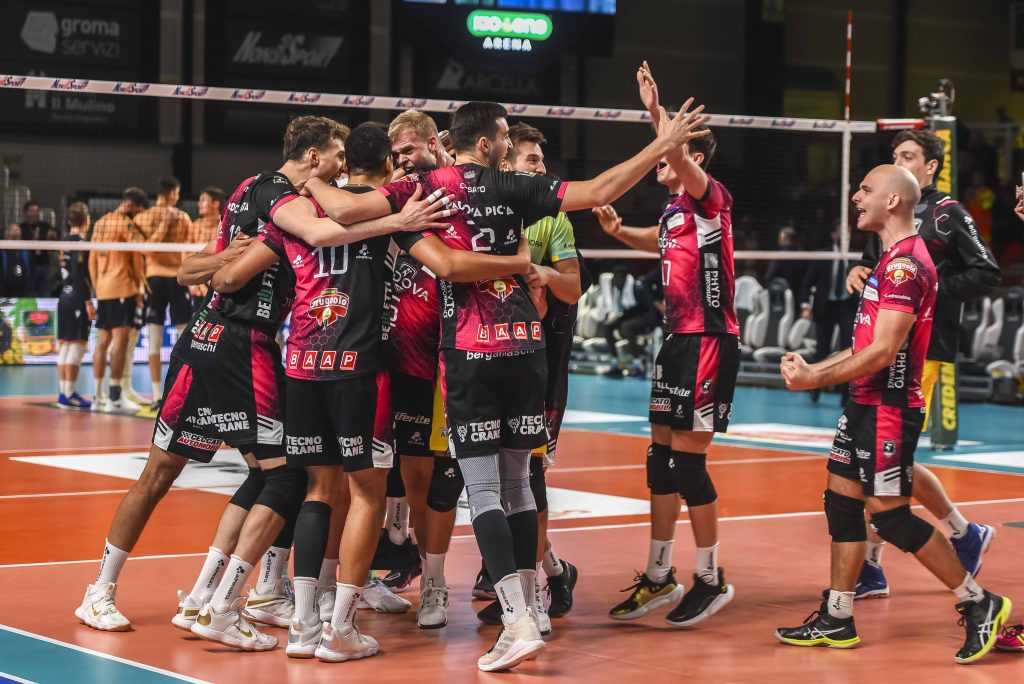 Key Match Details
Final Score: Pallavolo Padova defeated Rana Verona with scores of 25-17, 13-25, 25-20, 25-23.
Padova Standouts: Mathijs Desmet was the match's Most Valuable Player (MVP), scoring 23 points. Gabi Garcia Fernandez also made a significant contribution with 20 points.
Verona's Top Performer: Mozic stood out for Verona, scoring 19 points.
Coach's Remarks: Jacopo Cuttini, Padova's coach, expressed satisfaction with the win, especially after a string of challenging matches. Radostin Stoytchev, Verona's coach, noted the team's lack of reception in crucial moments.
League Standings Update
After this round, Padova and Verona both have 7 points in the SuperLega Credem Banca standings. The league is led by Itas Trentino and Sir Susa Vim Perugia, each with 13 points.
Upcoming Matches
The next round of SuperLega Credem Banca features several anticipated matches, including Valsa Group Modena vs. Cucine Lube Civitanova and Sir Susa Vim Perugia vs. Gas Sales Bluenergy Piacenza, promising more thrilling volleyball action.
Round 6 – SuperLega Credem Banca
November 18, 2023
Pallavolo Padova vs. Rana Verona 3-1 (25-17, 13-25, 25-20, 25-23)
November 19, 2023
Valsa Group Modena vs. Cucine Lube Civitanova
Sir Susa Vim Perugia vs. Gas Sales Bluenergy Piacenza
Farmitalia Catania vs. Allianz Milano
Cisterna Volley vs. Gioiella Prisma Taranto
Itas Trentino vs. Mint Vero Volley Monza