Turkey will have two more representatives in European Cups next season apart from those who qualified based on the placement in the last national championship.
Halkbank and Aydın Büyükşehir Belediyespor won the 2021 Balkan Volleyball Association (BVA) Cup and booked their places in the men's and women's 2022 CEV Challenge Cup, respectively.
Halkbank hosted the men's tournament in Ankara and finished first in the competition consisted of two more teams, achieving two straight-set wins – first, against Serbia's OK Radnički Kragujevac and then against Greece's A.O.P. Kiffissias Athens. Halkbank will face Marek Union-Ivkoni Dupnitsa from Bulgaria in the first round of the Challenge Cup.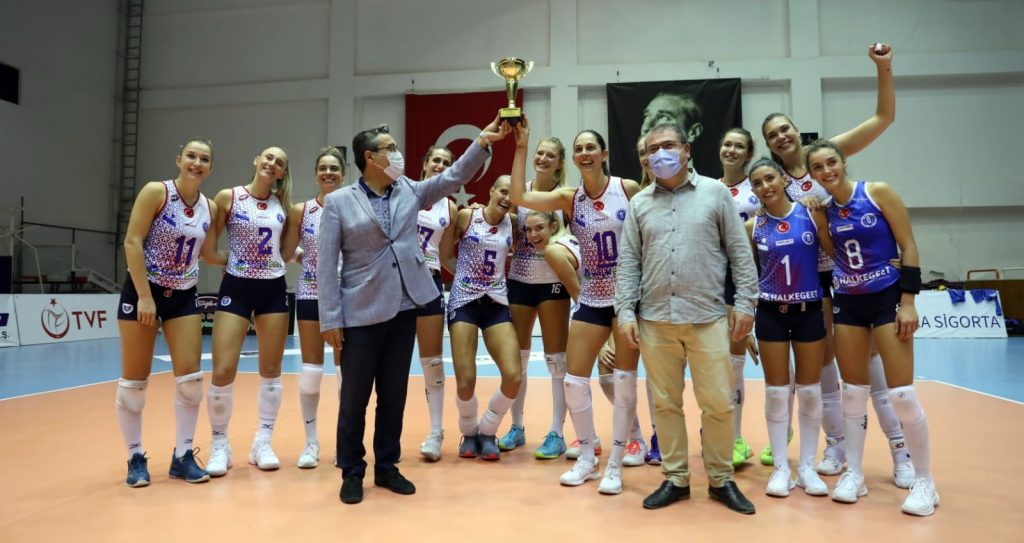 Aydın had stronger competition in the women's tournament which they hosted in Kuşadası. They beat Serbian side OK Jedinstvo Stara Pazova in the final with a score of 3-0 (25-19, 25-17, 25-15), finishing the five-team tournament without losing a single set.