The titleholders Suntory Sunbirds narrowly avoided upset in their first match in the 2021/22 Japanese Men's Volleyball Championship.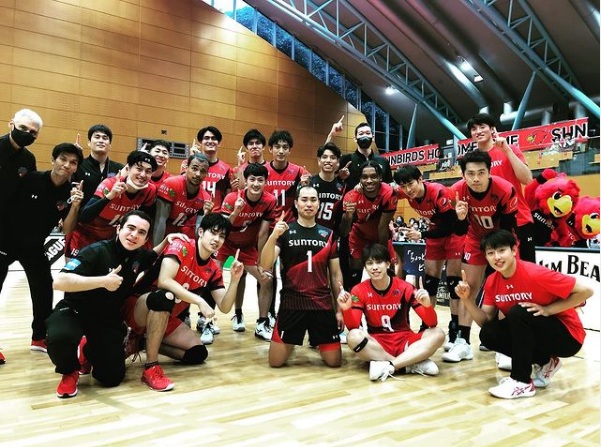 It was clear even before their debut in the 2021/22 V.League Division 1 that the reigning champions Suntory Sunbirds will have problems at the very start of the competition given they are deprived of the help of their best player and also the league's MVP, Dmitriy Muserskiy. The Russian star will be back to the court in a month or two. FC Tokyo tried to take advantage of that but their maximum today was to take two sets. Masahiro Yanagida top-scored Suntory with 21 points, while Cuban youngster Alain Junior De Armas made 71.4 % attack (10/14).
The Wolfdogs Nagoya pushed the top match against the vice-champions Panasonic Panthers to the tie-break, coming back in the match twice (0-1, 1-2 in sets). The Pole Bartosz Kurek scored 24 points on the winning side, while Ryota Denda set up six blocks and Tomohiro Ogawa made 85 % reception (20 digs, two errors).
The JTEKT Stings took revenge on the JT Thunders Hiroshima for a defeat yesterday, which was officially the inaugural encounter in the new season. The Kariya-bases side, for which Kento Miyaura notched 30 points, almost dropped a lead of 2-0 in sets.
2021/22 V.League Division 1 – regular season (today's matches):