As guests, the vice-champions Fenerbahçe Opet beat titleholders VakıfBank in Round 3 of the 2021/22 Turkish Women's Volleyball Championship.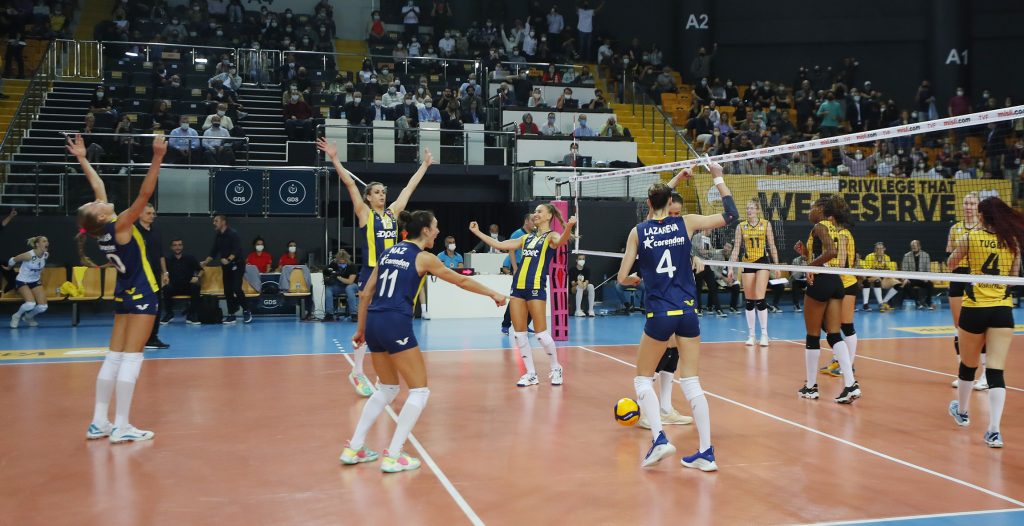 The big derby of the 2021/22 Misli.com Sultanlar Ligi went in the favor of Fenerbahçe. The 'Yellow Angels' recovered from 0-1 in sets and 1-7 in the second set to inflict the first defeat to the champions VakıfBank: 3-1 (31-29, 29-31, 19-25, 14-25). At the same time, the team commanded by Serbian Zoran Terzić continued their leadership of the competition by making three of three. Fenerbahçe's Russian Arina Fedorovtseva tallied 24 points, including five aces. Serbian Mina Popović set up six blocks.
Sarıyer Bld. missed a huge chance to outpower Eczacıbaşı Dynavit. Serbian Tijana Bošković and American McKenzie Adams each scored 21 points for the 'Tigers', who will obviously need more time to show the real potential and turn into actual title contenders.
Apart from Fenerbahçe, two more clubs have the perfect score after three rounds – PTT and Türk Hava Yolları. The former, led by Bulgarian Emiliya Dimitrova (34 points) and Brazilian Amanda Campos (five blocks), beat Aydın BBSK 3-1. As for THY, they swept Yeşilyurt 3-0 mostly thanks to Canadian Kiera Van Ryk (18 points). Aslı Kalaç and Bahar Toksoy-Guidetti contributed to a win with four blocks apiece.
2021/22 Misli.com Sultanlar Ligi – regular season, Round 3: