Gentofte Volley became the Danish Men's Volleyball Cup winners after an intense marathon final match in Aarhus against Middelfart VK.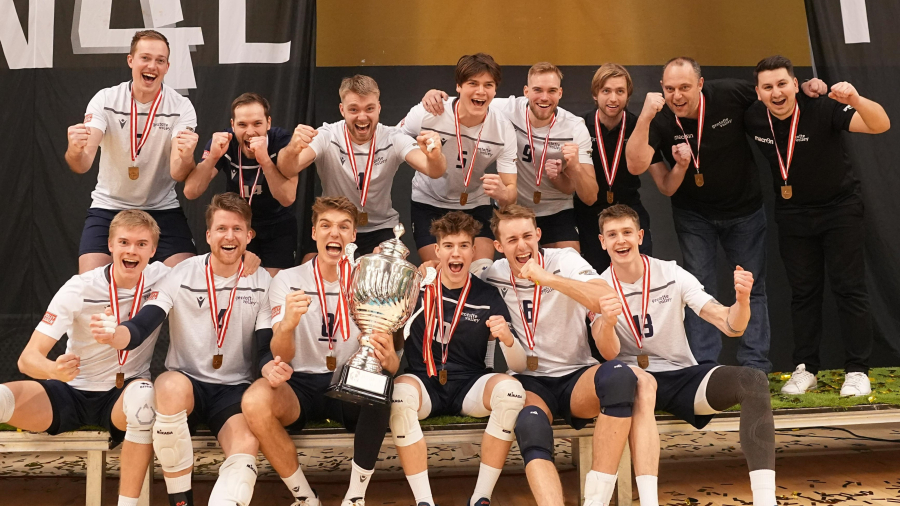 In a thriller between Gentofte and Middelfart in the 2021/22 Danish Men's Cup final, the former prevailed and won the trophy in the competition for the 8th time. These two faced each other in the cup final for the second year in a row (the 8th time overall). The revenge for Gentofte came, but not without a fight. It took 5 incredibly intense sets to learn this year's winners of the national cup of Denmark. Partially, it was 25-23, 25-20, 24-26, 20-25, and 16-14 for Gentofte. Canadian Nick Mickelberry was named MVP even though his team lost the match.
Brøndby VK were able to regain the women's cup title and lift the trophy after a well-played final against the arch-rivals Holte IF: 3-0 (26-24, 25-16, 25-21). Every duel of these two clubs is labeled as a classic of the Danish women's club volleyball. As a matter of fact, they faced each other in a total of 8 cup finals, of which Brøndby have won 5, and now the Copenhagen-based side added another cup title. Croatian Lucia Babić, the Brøndby opposite hitter, was chosen MVP.