VK Královo Pole (more commonly known as Brno) emerged victorious from the Final Four of the 2021/22 Czech Women's Volleyball Cup in Tábor.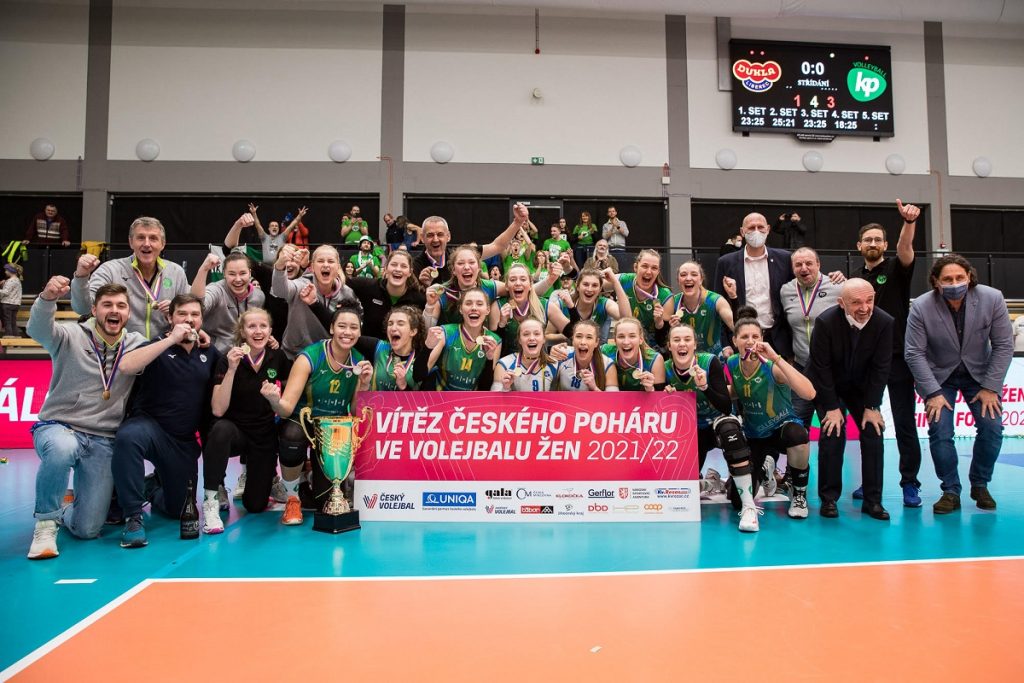 VK Královo Pole won the Women's Český pohár after 15 years. In the final of this season's edition, held in Tábor, the team from Brno defeated the national champions VK Dukla Liberec 3-1 (25-23, 21-25, 25-23, 25-18) and won the trophy for the 6th time. These two sides are currently the strongest in the country and will most likely decide on the Women's Extraliga title this season, with Dukla being at the top of the charts at the moment and Královo Pole being second. However, tonight's result was Královo Pole's second triumph over Liberec in just 3 weeks.
The 18-year-old Královo Pole outside hitter Magdalena Bukovská was chosen MVP of the Final Four.