UPCN Voley Club became the most successful club in the history of the Argentine Men's Volleyball Championship.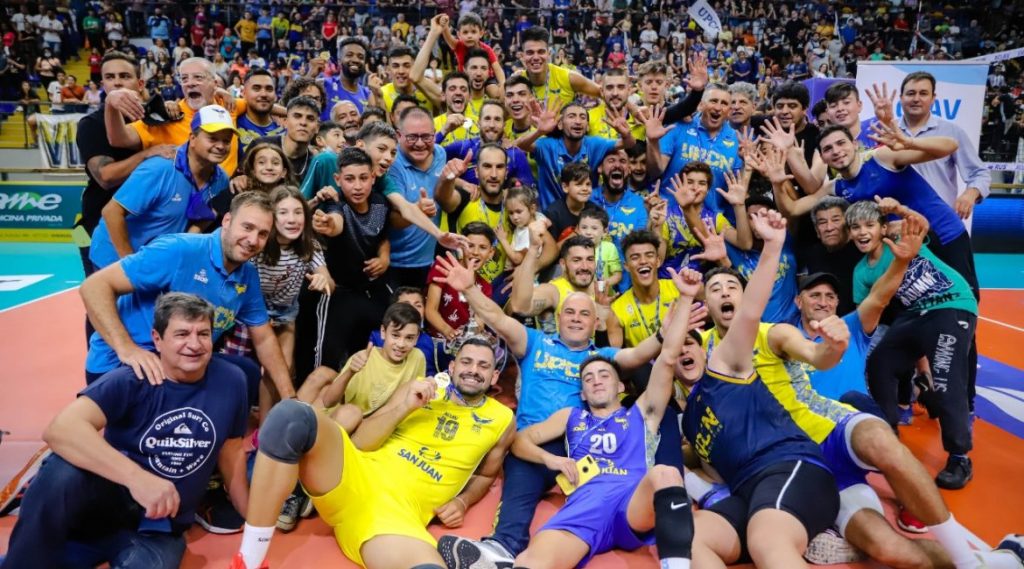 In front of more than 3,000 own spectators, UPCN Voley Club beat the regular-season winners Club Ciudad de Buenos Aires 3-1 in Game 4 of the 2021/22 Liga de Vóleibol Argentina RUS playoff finals and got crowned national champions for the 9th time. Thus, by closing the final series at 3-1, even though it set off the post-season as the 3rd-seed, the San Juan side surpassed the record it shared with Bolívar for the number of national championships (2011, 2012, 2013, 2014, 2015, 2016, 2018, 2021, and 2022). Also, it was the 23rd official title for UPCN (between national and international competitions) since its foundation in 2007, confirming to be the most successful club in Argentina.
Federico Pereyra top-scored UPCN in Game 4 with 24 points, being the most deserved for his team's turnaround after 4-8 in the 4th set. Brazilian Bruno Jesus 'Brunão' set up 4 blocks. Manuel Armoa made 72% reception (36 digs, 50% excellent).
2021/22 Liga de Vóleibol Argentina RUS – playoff finals: