Vasas Óbuda are the winners of the 2021/22 Hungarian Women's Volleyball Championship, emerging victorious from the most exciting playoff finals in the country of all time.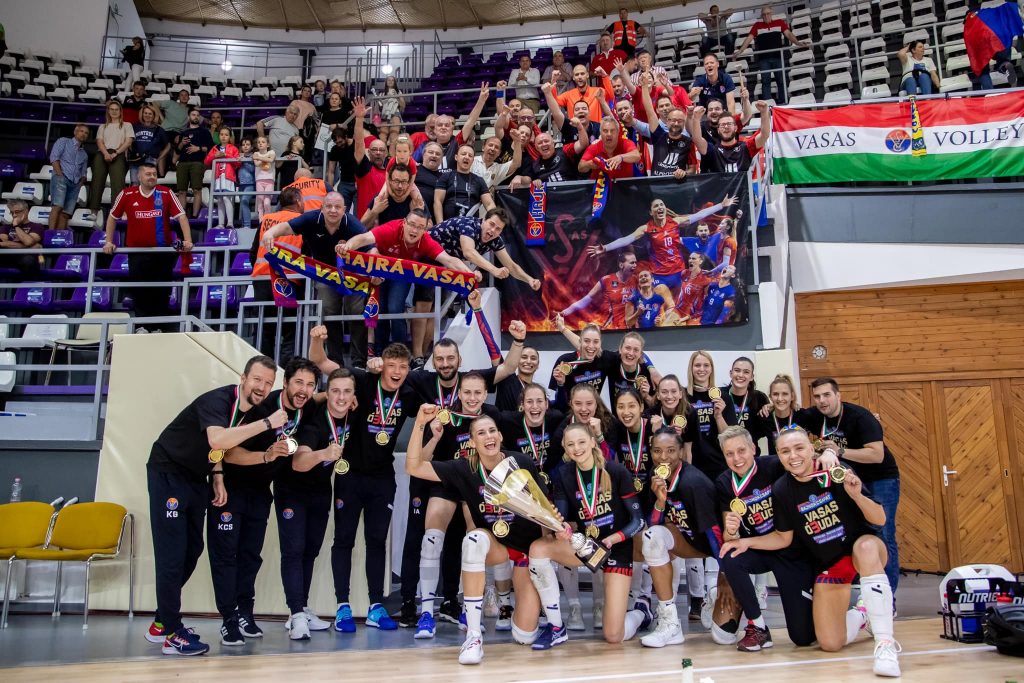 The 2021/22 Nemzeti Bajnokság Női Extraliga season concluded with thr triumph of Vasas Óbuda. After beating Swietelsky-Békéscsaba (the regular-season winners and undefeated side until the last round) 3-0 on the road in Game 5 of the playoff finals, the team commanded by Greek Giannis Athanasopoulos notched the series with the result of 3-2. Kata Török top-scored Vasas in the decider with 17 points. Ukrainian Yuliya Boyko made 72% reception (25 digs, 40% perfect).
The red-and-blue won their 7th championship title and took the 'triple crown' this season, as they had previously collected trophies for the best side in the Central European League (MEVZA) and the Hungarian Cup, in addition to Extraliga. Hungarian federation (MRSZ) described this year's final as the most exciting and intense women's title face-off of all time. No wonder given that all games, with the exception of the last one, have been decided in the tie-break while the series itself went to the maximum number of encounters – five.