VK ČEZ Karlovarsko defended the title in the Czech Men's Volleyball Super Cup.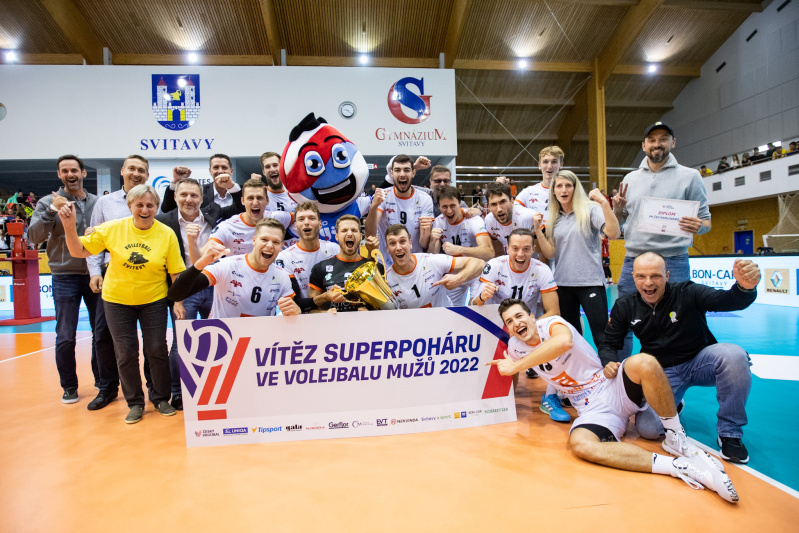 After a whole year, the winners of last season's UNIQA Extraliga muži (the men's national championship of the Czech Republic) and the current winner of the Czech Cup met again for the trophy, this time in the Superpohár 2022 muži (the 2022 Men's Super Cup) match. VK ČEZ Karlovarsko and VK Jihostroj České Budějovice met at the very beginning of 2022–23, in the first sharp match of the season, held in the city of Svitavy.
The absence of the Jihostroj starting libero Martin Kryštof put the titleholder in the role of the favorite before the match, but still a balanced fight was expected. It was far from that as the Karlovy Vary side clearly dominated the match – 3-0 (25-17, 25-20, 25-21) – and deservedly defended the Super Cup trophy, being led by the Pole Kewin Sasak (17 points).