Beijing and Zhejiang were victorious in the 2022-23 Chinese Men's Volleyball Championship playoff semifinal Game 1.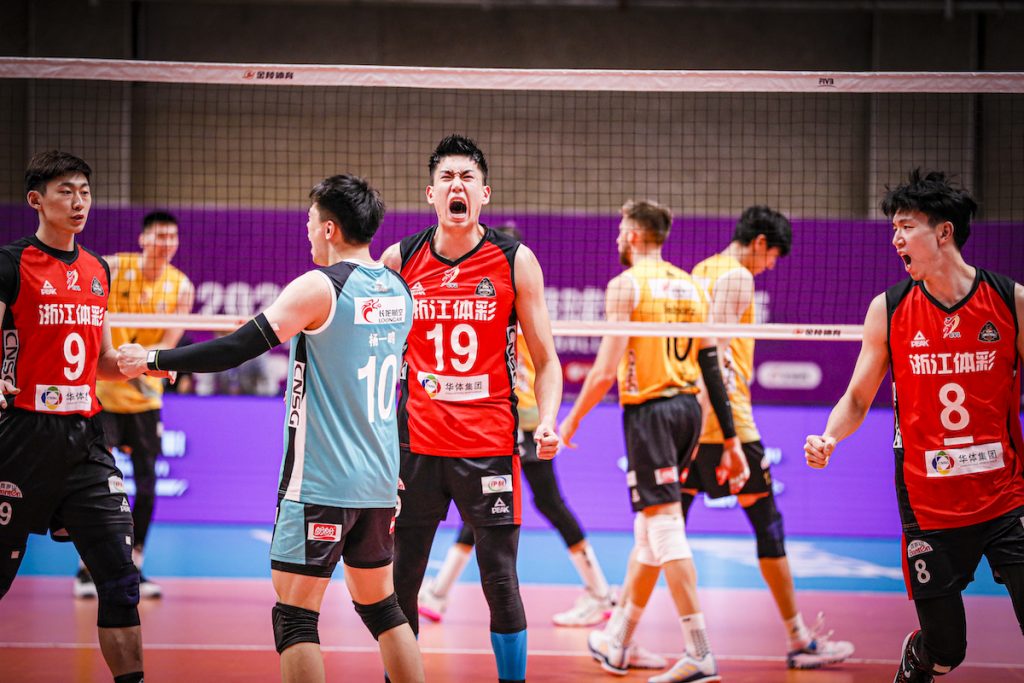 Shanghai, which was proclaimed the top favorite for the title in the 2022-23 Men's Super League mostly due to the presence of Italian and Polish stars Juantorena and Bednorz in the roster, lost in Game 1 of the playoff semifinals played in the best-of-three format. Zhejiang proved to be more than the indigestible opponent for Shanghai; after inflicting the first defeat of the season rivals at the start of the second phase, Zhang Jingyin and his companions also repeated themselves in Game 1 of the championship top 4 with the same result of 3-2 (18-25, 25-19, 25-18, 24-26, 18-16). Shanghai had two chances to close (on 13-14 and 14-15 in the tiebreak) but failed to do it despite Bartosz Bednorz's 23 points. Now the big favorites will have to immediately overturn the result in Game 2, scheduled for New Year's Day.
However, the prediction was respected in Game 1 of the other semi-final, won by Beijing. Against Shandong, the team from the capital prevailed in four sets thanks to 23 points from Cuban Yosvany Hernández, 6 aces from American Thomas Jaeschke, and 5 blocks from his compatriot Maxwell Holt.
2022-23 Men's Super League, playoff, semi-finals, Game 1: