Asseco Resovia Rzeszów beat direct rivals for No. 4 in the regular season, Aluron CMC Warta Zawiercie, in the penultimate round of the 2021/22 Polish Men's Volleyball Championship.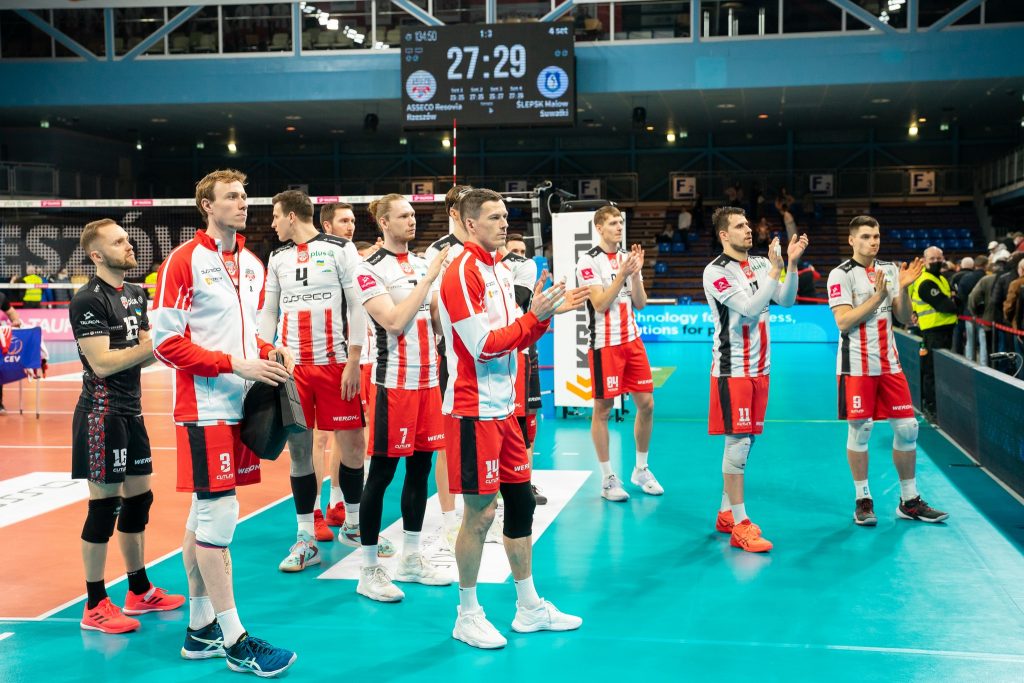 Resovia recovered from defeats in the two previous matches in the 2021/22 PlusLiga. In the match against Aluron, the team commanded by Marcelo Méndez prevailed with a score of 3-1 to win the 3 important points for the battle for No. 4 against the direct rivals. However, ahead of the last round, Aluron have +2 in relation to Resovia and better odds to take the last spot in the standings that guarantees a home-court advantage in the quarter-finals. Maciej Muzaj stood out the most in Resovia, scoring 27 points through 71% reception (22/31), including 4 aces.
Jastrzębski Węgiel didn't waste a chance to take over the lead in the standings after yetserday's shocking defeat of Grupa Azoty ZAKSA Kędzierzyn-Koźle to Cuprum Lubin (2-3). In the match against the second-to-last Cerrad Enea Czarny Radom, the champions achieved a straight-set win and got +2 compared to ZAKSA who gave away No. 1 for the first time this season.
2021/22 PlusLiga – regular season, Round 25 (today's matches):