Savino Del Bene Scandicci made the players of Igor Gorgonzola Novara powerless in the penultimate round of the 2021/22 Italian Women's Volleyball Championship.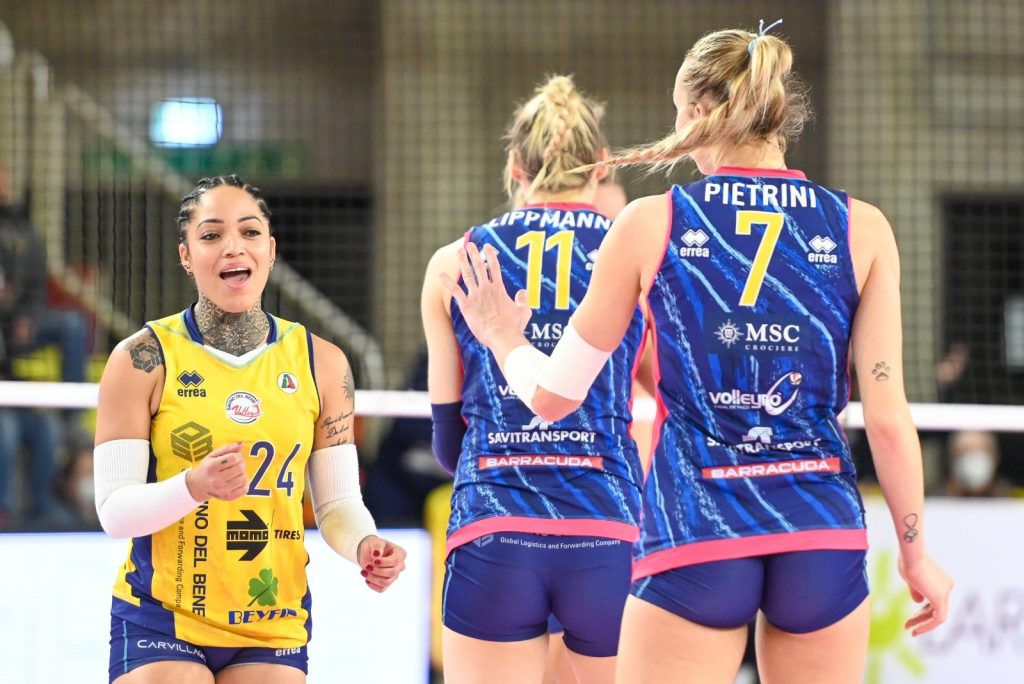 With a clinical play, Scandicci conquered vice-leader Novara in Round 25 of the 2021/22 Serie A1 and put 3 points on their account to secure 4th place in the standings and home-court advantage in the playoff quarter-finals. As for Novara, despite a defeat today, it remained the only candidate to dethrone Prosecco Doc Imoco Volley Conegliano in the regular season as it has 3 points fewer than 'The Panthers' and 2 matches played less. Russian-Italian Ekaterina Antropova top-scored Scandicci with 14 points, including 4 aces. Dominican Brenda Castillo made 100% reception (!) (10 digs, 60% perfect).
Thanks to 30 points from Paola Egonu, Imoco beat Reale Mutua Fenera Chieri with a score of 3-1 to return to the sole command of the standings.
2021/22 Serie A1 – regular season, Round 25: