In the first match of the semi-finals of the 2021/22 Polish Women's Volleyball Championship, No.2 Developres BELLA DOLINA Rzeszów beat No.3 ŁKS Commercecon Łódź 3-2 to take the lead in the series of 1-0.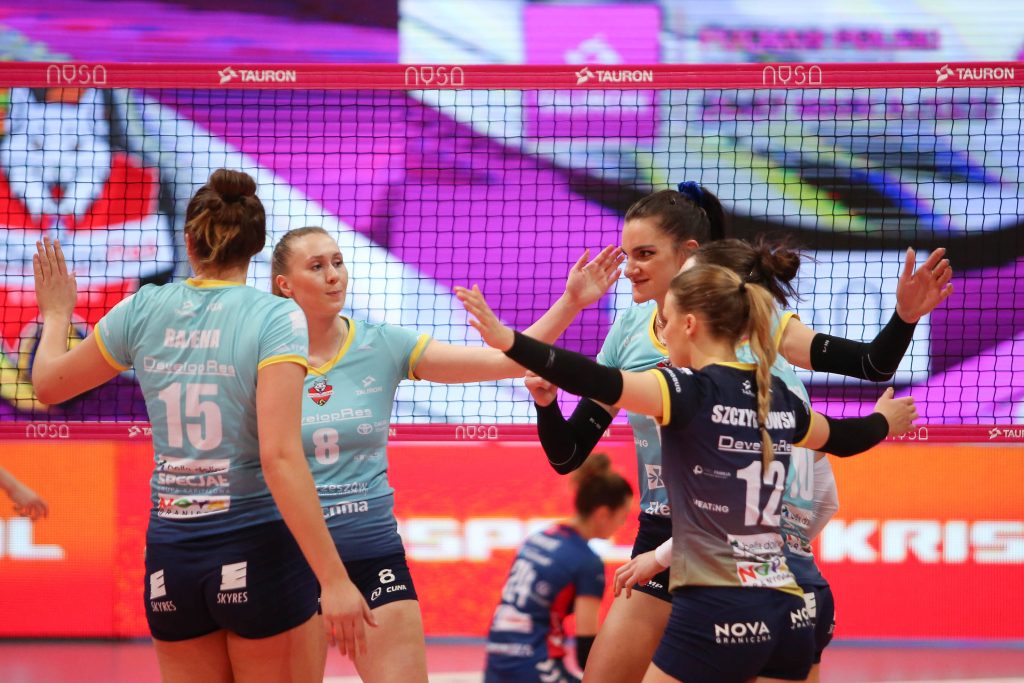 It was quite an exciting Game 1 of the 2021/22 TAURON Liga semi-final in Rzeszów. In line with many years of tradition, there's no shortage of drama when Developres and ŁKS meet in the playoffs. This is the 4th successive time they face each other in the semi-finals. The home team of Developres won today after the tie-break to take the lead in the series, although they were losing 0-2 in sets. Looking at the way the players from the Rzeszów side started the match, leading 9-1 and 15-6 in the first set, not many would bet the match will go to the tie-break. But it did. Developres only started to play at their level from the 3rd set onward. Serbian Jelena Blagojević top-scored the winning side with 21 points. Anna Stencel set up as many as 9 blocks!
Led by Agnieszka Kąkolewska (15 points; 4 blocks) and Iga Wasilewska (5 blocks), the regular-season winners Grupa Azoty Chemik Police defeated No.5 Grot Budowlani Łódź in straight sets at the start of their respective semi-final series, still not losing a set in the playoffs.
2021/22 TAURON Liga – playoff semi-finals, Game 1: