Calcit Volley won the 3rd consecutive title in the Slovenian Women's Volleyball Championship.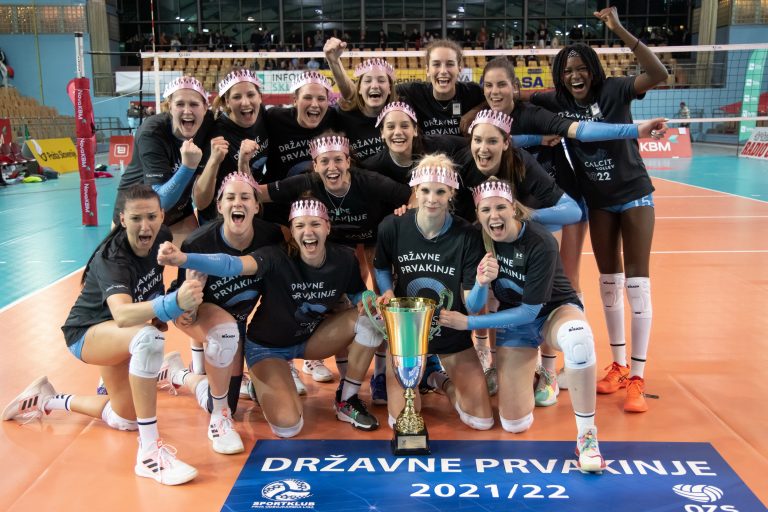 In the 4th match of the finals of the 2021/22 Sportklub 1A. DOL ženske, the top-seed Calcit Volley defeated Nova KBM Branik on the road with a score of 3-2 and won the Slovenian national title by 3-1 in the playoff series. This is the 3rd consecutive title for the Kamnik side, the 6th in total, and this season they were also the national cup winners.
On Wednesday, in Game 3, the players of Calcit missed a nice opportunity to end this year's championship campaign by sweeping the final series. But after a lead of 24-20 in the 4th set and a 2-1 in sets, they wasted 4 match points, allowing the Maribor team to grab the gift with both hands and come to their first victory over Calcit since January 2020. That seems to boost the morale of the Branik players who forced the tie-break in Game 4 today (the 3rd time a five-setter was played in the series) but failed to prolong the series to Game 5. Serbian Olivera Kostić was Calcit's most efficient player in what turned to be a deciding encounter, as she scored 21 points.
2021/22 Sportklub 1A. DOL ženske – playoff finals: